Photographer Interview: Inside John Hughes' Fascinating Photographic Journey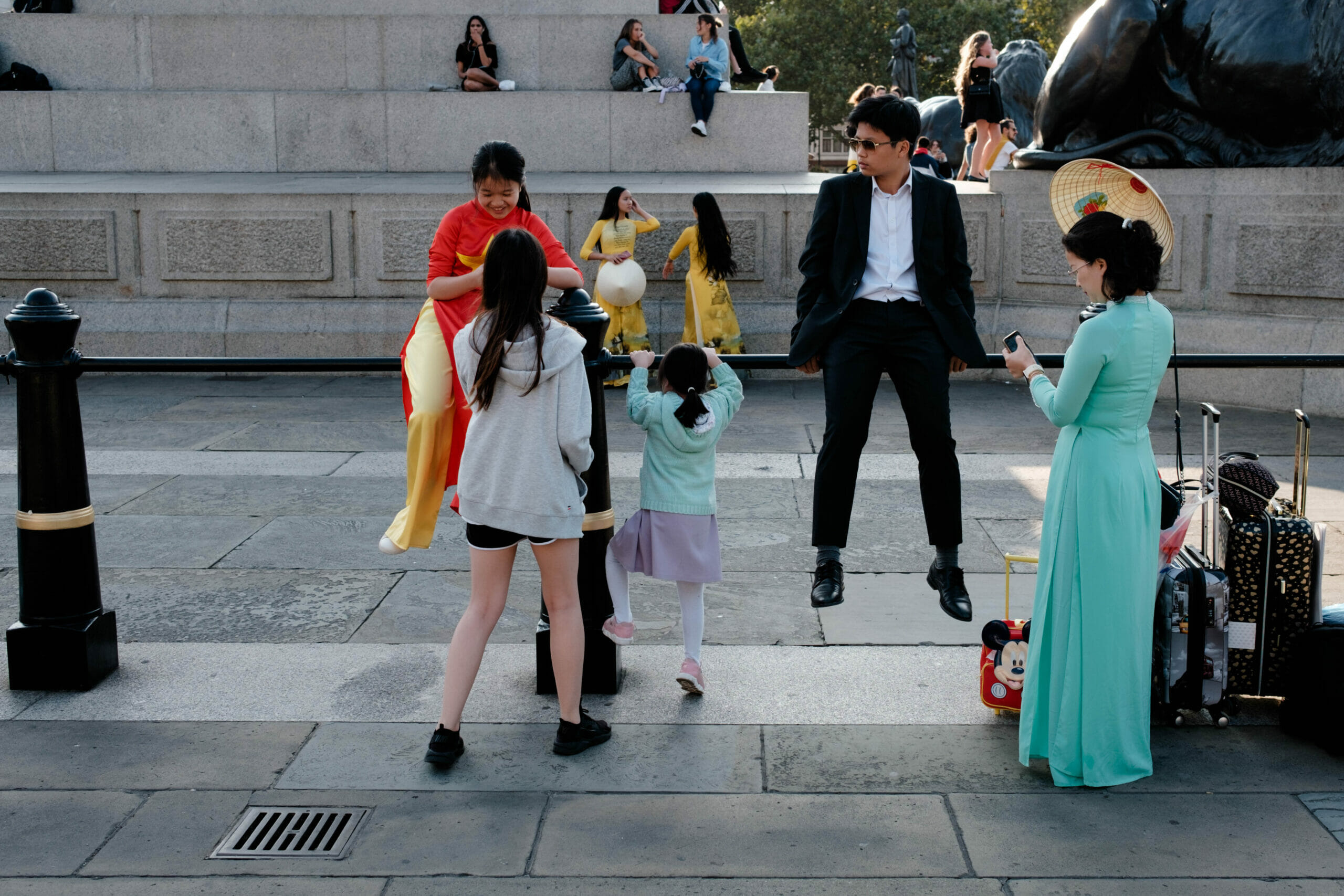 John Hughes is a street photographer who has been capturing the vibrancy and diversity of Cambridge, London, and more for over 30 years. He fell in love with photography at a young age when he discovered the magic of the darkroom, and was introduced to street photography during a school trip to London in 1986.
Mr. Littlewood, his photography teacher, was his biggest influence, along with renowned New York street photographers such as Bruce Davidson and Joel Meyerowitz. Hughes is also inspired by film and music, and his work is characterized by consistency and a focus on capturing unforgettable moments. In this interview, Hughes talks about his influences, his favorite photography books, and the motivation behind his work, offering a glimpse into the mind of a passionate and talented street photographer.
Brandon Ballweg: How did you get started in photography?
John Hughes: It was during a tour of my new upper school when they took us into this dark awful smelling room with ruby lights. I was lucky enough that my new school had a darkroom, and it was when we were shown how to develop a photo that I became intrigued. It was like watching a magician performing a magic trick, and from the moment that I saw this I was hooked.
Then, when I started photography I realised that we would also be taking the photos that we'd be developing and from the moment I held a camera I knew that it was all I wanted to do. At the time I had no idea about the different genres of photography. But it was during a school trip to London in 1986 when I accidentally discovered street photography. There was an assignment during the trip to photograph churches and cathedrals. I, however, was more interested in the people sat on the steps of the churches and looking at the cathedral's art work. It was after this assignment that our teacher deemed my work as being "fresh" and I was labelled a street photographer for the first time.
BB: Who are your biggest influences in photography?
JH: My first influence would be Mr. Littlewood – my photography teacher whose words still heavily influence me today. Mr Littlewood was also the person responsible for introducing me to the world of street photography. The other big influences would be some of the best New York street photographers: Bruce Davidson, Joel Meyerowitz, Jill Freedman, Ricky Powell as well as Chinese photographer Fan Ho. The reason I resonate with the street photographers of New York is the diversity they all show; through their different bodies of work they are able to show the city of New York completely. I can remember the first time I visited the city, and how it felt like visiting an old friend. Each of these photographers have their own way of capturing this feeling and showing the vibrancy of this wonderful city.
I also have many friends that influence me, including Matt Hall and Brian Lloyd Duckett.
Other big influencers in my life are film directors like John Carpenter, Richard Stanley and John Woo and I'll talk more about how film influences me later.
BB: What are some of your favourite photography books?
JH: I have so many books, but one that I keep coming back to is Subway by Bruce Davidson which is my favourite body of work and responsible for me becoming a street photographer. Other influential books would include: New York State of Mind by Martha Cooper, Street Cops by Jill Freedman, Platform 10 by Rammy Narula and Hugh Holland's Silver, skate, Seventies. Books play a big part in my photography life. Before I head out for a day of shooting I'll spend an hour or so going through one of my many books to help me focus my shooting.
Having great bodies of work in print is very important to me and it should never be dismissed. Having photos in print gives me time to soak in all of the detail. I can spend hours looking over the same 2 or 3 photos to absorb all of the information that the photo allows me to. Fan Ho and Alex Webb's work has to be seen in print to fully understand how to use the sunlight on the streets. This is why I believe that if all I did was look at photography online my work wouldn't grow and I wouldn't understand the essence of street photography.
BB: How would you describe your photographic style?
JH: I am not really a fan of labelling my work, I just shoot street photography. As long as my work has consistency I'm happy.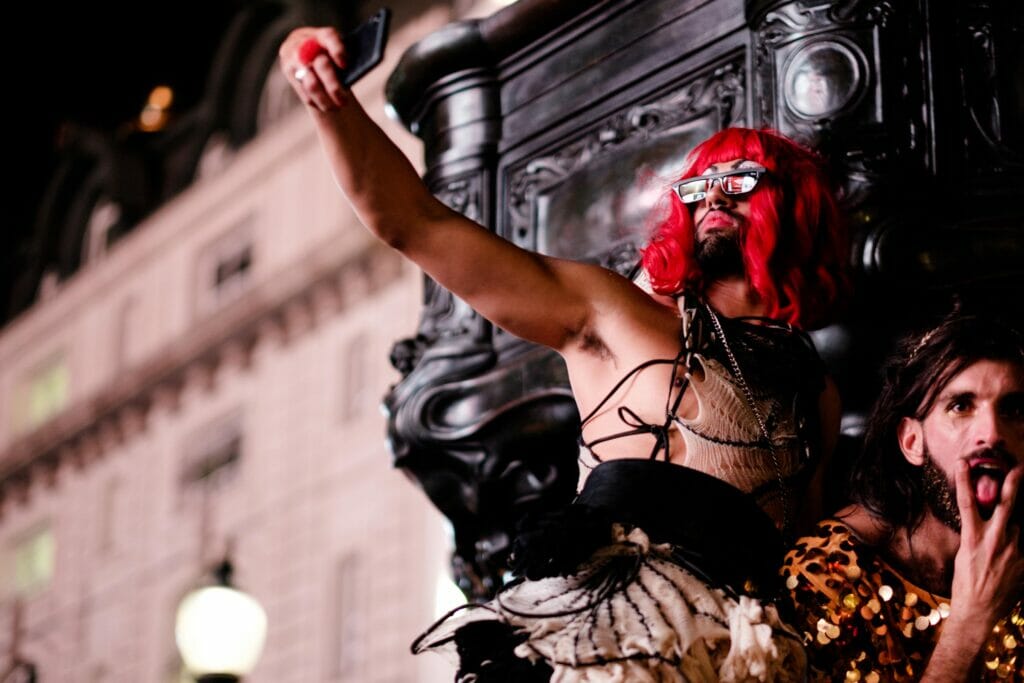 BB: What inspires and motivates you to create?
JH: Cinema plays a massive role in my desire to create. I've been a movie geek since an early age and I would spend nearly all of my spare time sitting in dark cinemas watching films like Goonies and Black Rain. Even now I try to watch as many movies as I can and I would say that 85% of what I watch are those old classics. I might watch a film like Blade Runner and after it finishes I have to grab my camera and hit the streets, I find that I'm so focused that I end up seeing colours and moments everywhere. The weather also motivates me: when the fog and cold roll in, I roll out with camera in hand – ready to find those haunting alley ways.
Another big motivator for me is the documentary Everybody Street which talks with New York street photographers. Even the soundtrack to this wonderful documentary inspires and motivates me, if I ever find that I'm not focused enough I can put one earbud in and play the soundtrack while walking the streets. I'll hear Joel Meyerowitz saying "why do some photographers go to a studio and other photographers go to the street" and I'm focused – I get goosebumps just thinking of those words.
I can also be inspired to shoot when I'm writing a blog or listening to music. Meditation too plays a part in what motivates me. I meditate for 30 minutes before I start shooting. It brings a stillness to my mind and to the world around me, I'm very mindful when I'm walking the streets so that I can feel every breath of the wind, the chill of the air or the warmth of the sun. Being this mindful allows me to see clearer.
BB: What do you think makes a street photograph stand out?
JH: In a word, moments.
It can't just be someone walking down a random street. There has to be more to the photograph.
There's only so many photos that you can take of person silhouetted in the shadow of a building, and if that's all the photo shows then it's just boring. I always try to capture a fleeting moment that makes people think and this is what street photography is for me. I try to remember that the point is to document life. Yes, of course we can use light and shadows to do this, photographers like Fan Ho and Saul Leiter showed us this – but they also showed us that it wasn't just about the light and shadows, the photos were about documenting life at the moment that the shutter button was pressed.
BB: What would you like viewers to feel when they see your work?
JH: I'd like them to feel the same emotion that is shown in the photo.
Mostly, I'd love my viewers to be asking questions as they take the time to view the photo. Even more, to be still thinking about that same photo for days after seeing it.
BB: What have you struggled with in your photography, and was there anything that helped you overcome it?
JH: I've always struggled with my photography and I still do even today. I mostly find that I struggle when I own more than one camera or lens. So now I've gone back to one camera and lens. This has helped me more than anything else.
I do find myself questioning my reasons for shooting, however I no longer look at this as a negative. Questioning why I do it is the driving force behind me shooting street photography. I do feel that the more I struggle the more I focus. So in that case, my struggle represents the improvements I'm making to my street photography, which is why I no longer think of it as a negative. I'm so relaxed and mindful when I'm shooting that I'll always have a smile on my face and I don't let anything or anyone change that.
Removing myself from social media also helped me and my photography. I suffer with depression and anxiety, and being on social media only made this worse. I would always be photographing for others and not for myself.
BB: What do you think the point of street photography is?
JH: Documentation of life.
BB: In what ways has your photography evolved over the years, and is there a particular style that you're gravitating towards?
JH: That's a great question but this isn't going to be easy to answer. I have to say that this took me a few days of thinking over before I could begin to answer and I hope what I do have makes sense.
I don't really gravitate to a style – I just shoot what's in front of me.
I would say that the speed at which I approach street shooting is where I've evolved the most. When I first started shooting it was with film which would slow me down and make me think about pressing the shutter button. Then, when I started shooting digital I found that I was shooting everything, I wasn't really thinking. Now I think before I take the shot. I treat my digital camera like a film camera and I question what it is that I'm about to take a photo of. This all happens within a spilt second and I know when its the right time to press the shutter button, I don't always get it right but I do try.
BB: You make excellent use of shadows in your street photographs. How do you find this light and what's your approach to using shadow in street photography?
JH: The most important thing is that I capture the photo in camera. I never edit the photo to create shadows or darkness, it's important for me to be honest and true with my street photos.
This takes a lot of work and patience so it is not just a case of there it is. I walk a lot at different times of the day and different times of the year, looking at how the sunlight reacts with the different areas that I'm in. I might visit the same area 100 times before I get comfortable. I'll take lots of test photos without someone in them and see how the area looks. There's a lot of work that goes into making a good shadow photo: the timing has to be right and it has to have the right moment, the moment is everything.
Again, for me it has to have something other than just a person walking through light.
BB: You do a really good job of making single-subject street photographs interesting. What's your approach to that?
JH: Patience and a good eye is key to finding my subjects. I'll find an area that has good footfall, I'll pick a spot and then I'll watch: hunting like a terminator. Finding interesting subjects isn't easy and there's no way I'd be able to do this without having patience. If I see someone I try to think -fast- about the best composition and then I'll move in to capture the shot. I'm not worried about getting in close, I do what I have to do to capture the photo I see in my head.
BB: Where can people find your work?
JH: My website is the only place where I post online and you can find it at: JohnHughesphotography.uk