We all need a starting point or some inspiration at times when it comes to photography.
So whether you're starting out and want to know what types of photography you could do or you need a spark to get you motivated to try out a new form of photography, this photography categories list should give you some ideas to work with.
Read morePhotography Categories List for Photographic Inspiration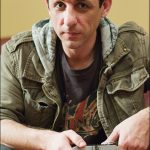 Brandon Ballweg is a graduate of the University of Kansas and is a wedding and street photographer from the Kansas City area. He is the founder of ComposeClick.