Wojciech Ryzinski Interview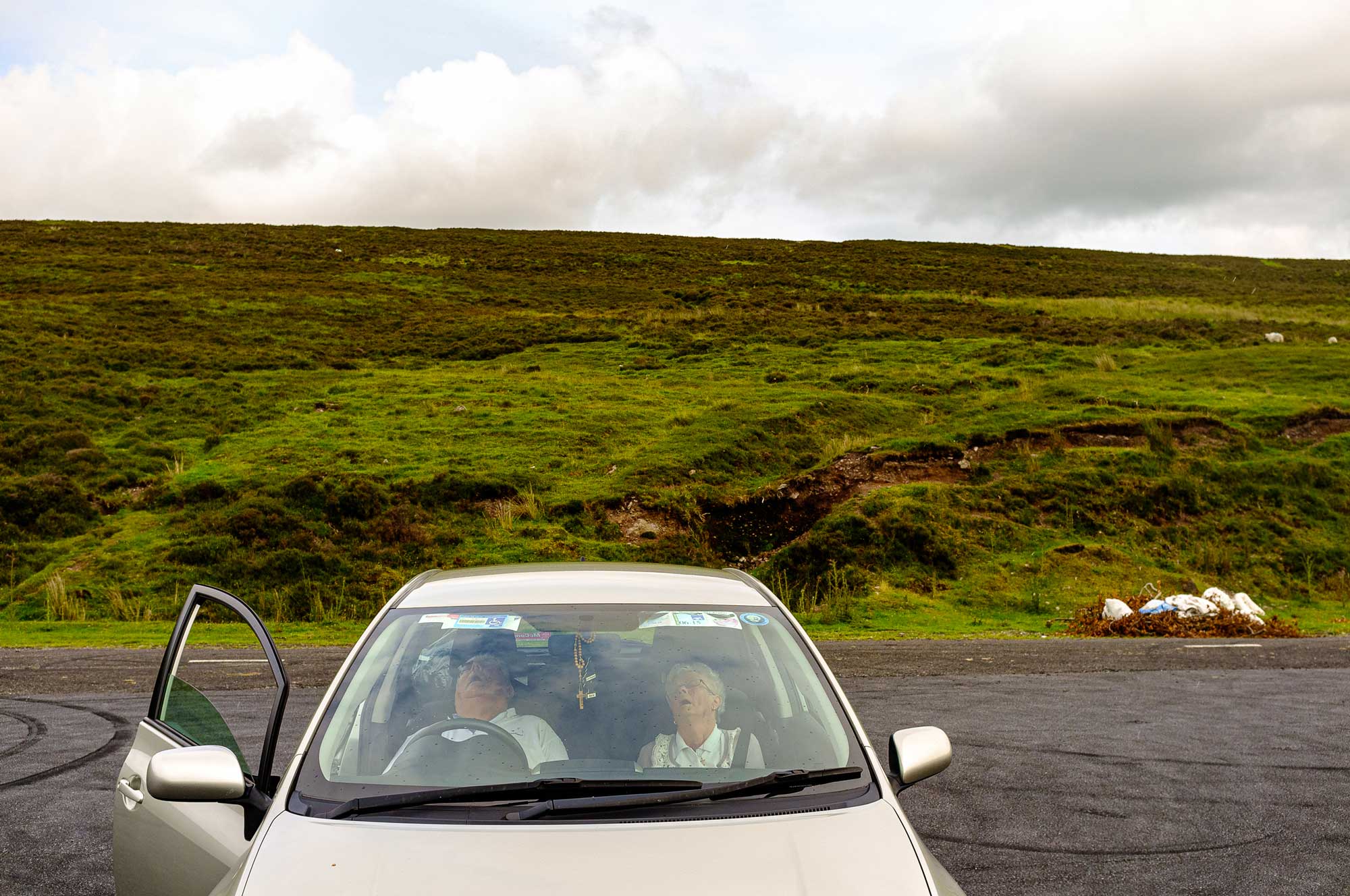 In a world where everyone is a photographer, it takes a true artist to capture life's fleeting moments on the streets. It also takes relentless drive and dedication. Not only is Wojciech Ryzinski a very hard working photographer, he has a very artistic eye for composition, color, and light.
In this interview with street photographer Wojciech Ryzinski, you'll learn about his photographic journey, the photographers who have influenced him, his favorite photography books, and his unique style. Wojciech shares his inspiration and motivation, and what he wants viewers to feel when they see his work. He also discusses the challenges he has faced in his photography and how he has overcome them.
Whether you're a seasoned pro or a beginner, Wojciech's insights into street photography and his approach to creating art with his camera will inspire and enlighten you.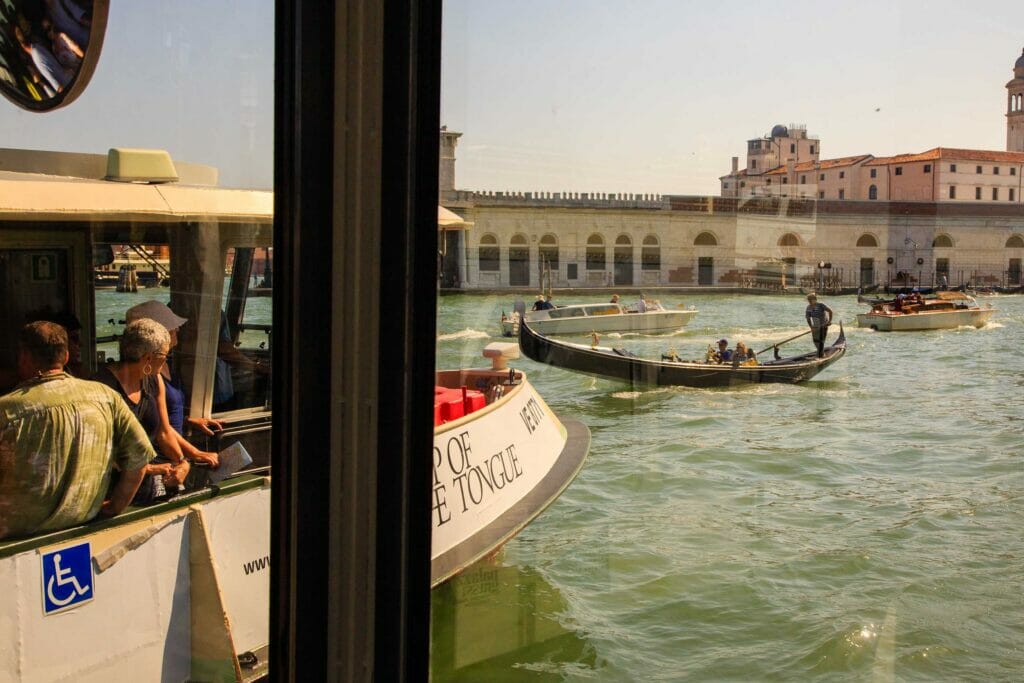 Brandon Ballweg: How did you get started in photography?
Wojciech Ryzinski: I remember always being fascinated by photography. Owning a photography camera was my childhood dream. In 1990, at the age of 10, while visiting my distant family in Germany, I saved just enough money to buy the cheapest point and shoot available. I remember the excitement leaving the shop with my own photo gear.
Unfortunately, back then I haven't got an access to the publications that would inspire or direct me, also the price of the photo films was very high, so I mostly used it photographing family events.
I bought my first DSLR in 2007. This is when I started learning about technicalities like exposure, aperture, ISO, etc. but I kept shooting mostly landscapes.
In 2010 I attended the workshop with Nikos Economopoulos from Magnum Photos, and for me, this is what I really consider a beginning of my photographic journey.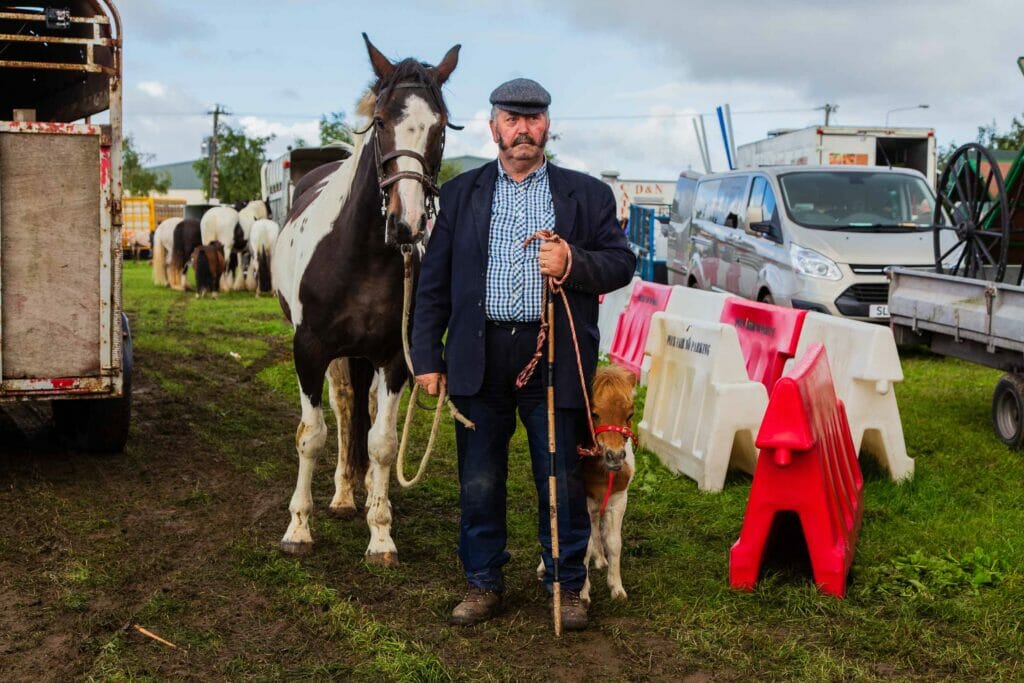 BB: Who are your biggest influences in photography?
WR: There are many photographers that I really admire. The work of Alex Webb had potentially the biggest impact on the way I photograph. I love his high contrast, deep shadows, strong colours, and multi-layered compositions. His photography books are among the ones that I come back to regularly.
I need to mention a Finnish photographer Pentti Sammallahti. His work is a huge inspiration because it proves that you can find something interesting in the middle of nowhere. He photographed in the fields, in the woods, or in small villages. I come back to his work each time when I struggle finding inspiration in a rural Ireland where I live.
I recently fell in love with the work of Alessandra Sanguinetti. I find her images to be very intimate and lyrical but often with quite a surreal atmosphere.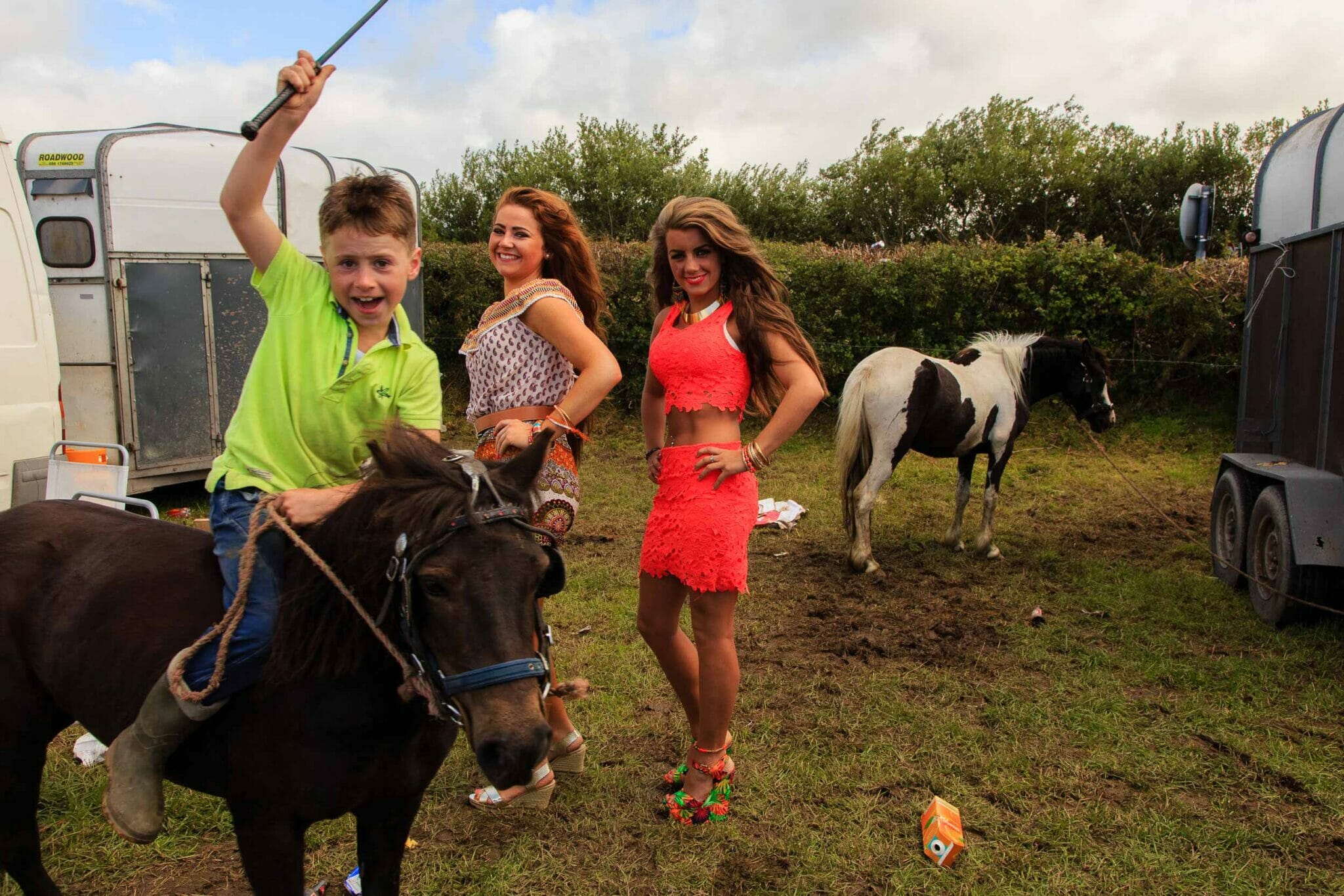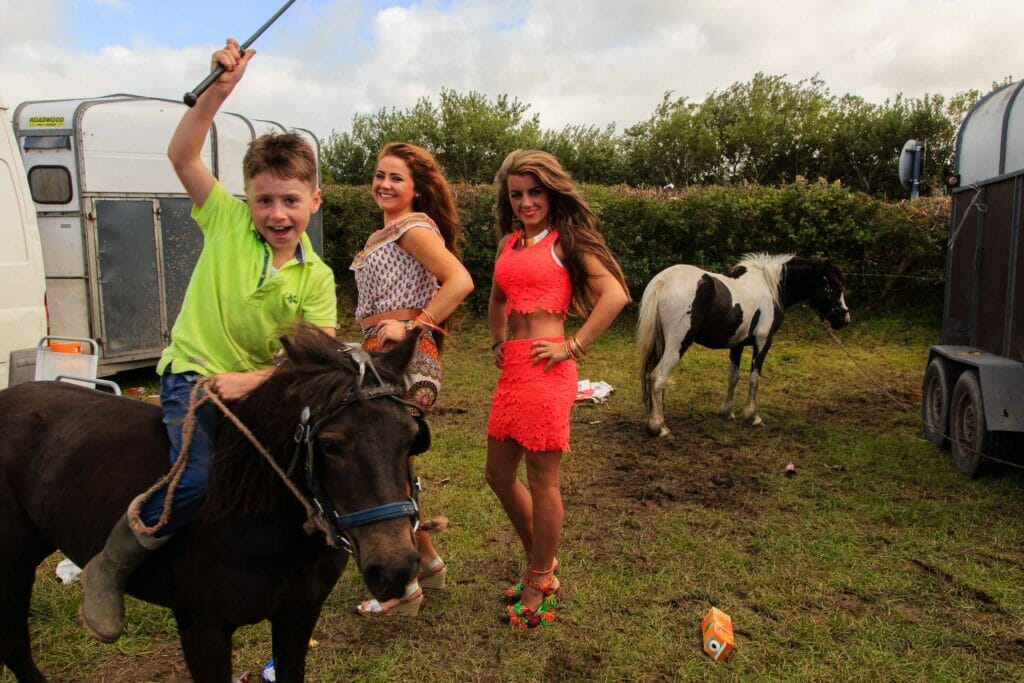 BB: What are some of your favorite photography books?
WR: Oh! There are so many. Obviously the books of the above mentioned photographers would make the list, but let's keep things more interesting.
My number one has to go to Ernesto Bazan's masterpiece 'Cuba' (Bazan Photos Publishing, 2008). He spent 14 years living on the Island. Being married to a Cuban wife, he gained an insider access, and, being a sensitive person, he created images that feel very close and intimate and that are full of surprises.
Trent Park's (Steidl, 2013) 'Minutes to Midnight'. Result of the 90,000 kilometres trip across Australia with his partner Narelle Autio. It is an amazing portrait of the Down Under. During the trip, Park explored the social issues affecting the country of his origin: racism, inequality, natural disasters. His technique and use of light are exquisite, resulting in dream like images.
Another publication that I keep returning to for an inspiration is Magnum Ireland (Thames and Hudson, 2005). The book contains 236 images grouped decade by decade from the 1950s to early 2000s and featuring images of Abbas, Bruno Barbey, Elliot Erwitt, Harry Gruyaert, Josef Koudelka, Henri Cartier Bresson and many others. This is a real gem of a photobook, especially for someone living and photographing in Ireland.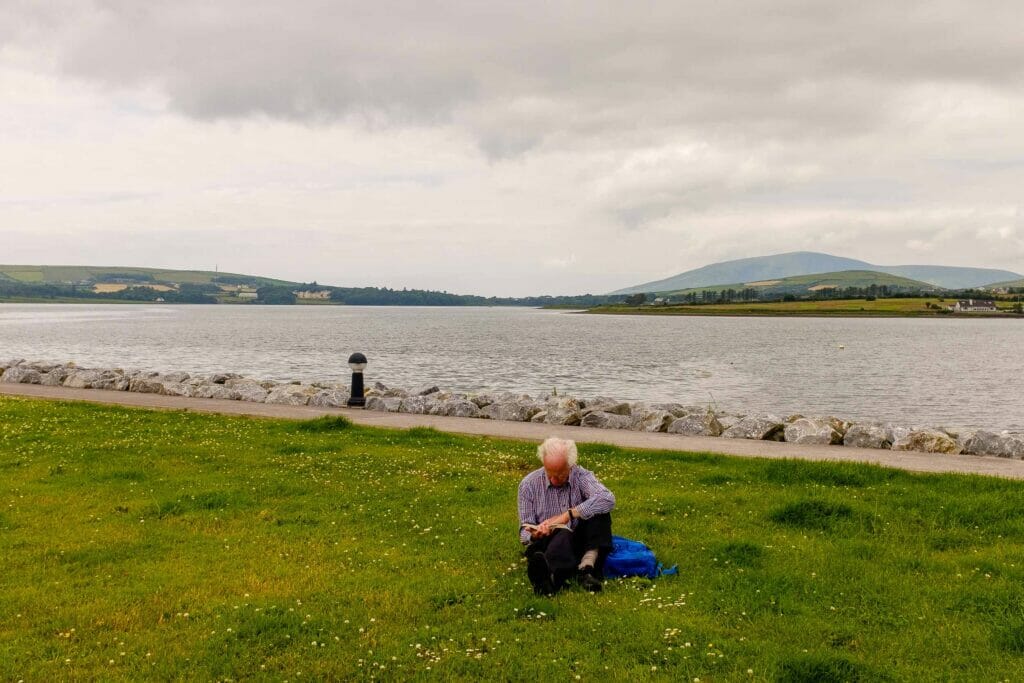 BB: How would you describe your photographic style?
WR: I find my inspiration in everyday life, trying to see beyond the obvious. I tend to gravitate towards the strong light and bold colours. I also love when there's something humorous and/or surreal in the frame.
BB: What inspires and motivates you to create?
WR: I am a curious person and photography is my way of learning about the world. Camera is a passport that gives me access to the places or events that I would not have seen otherwise.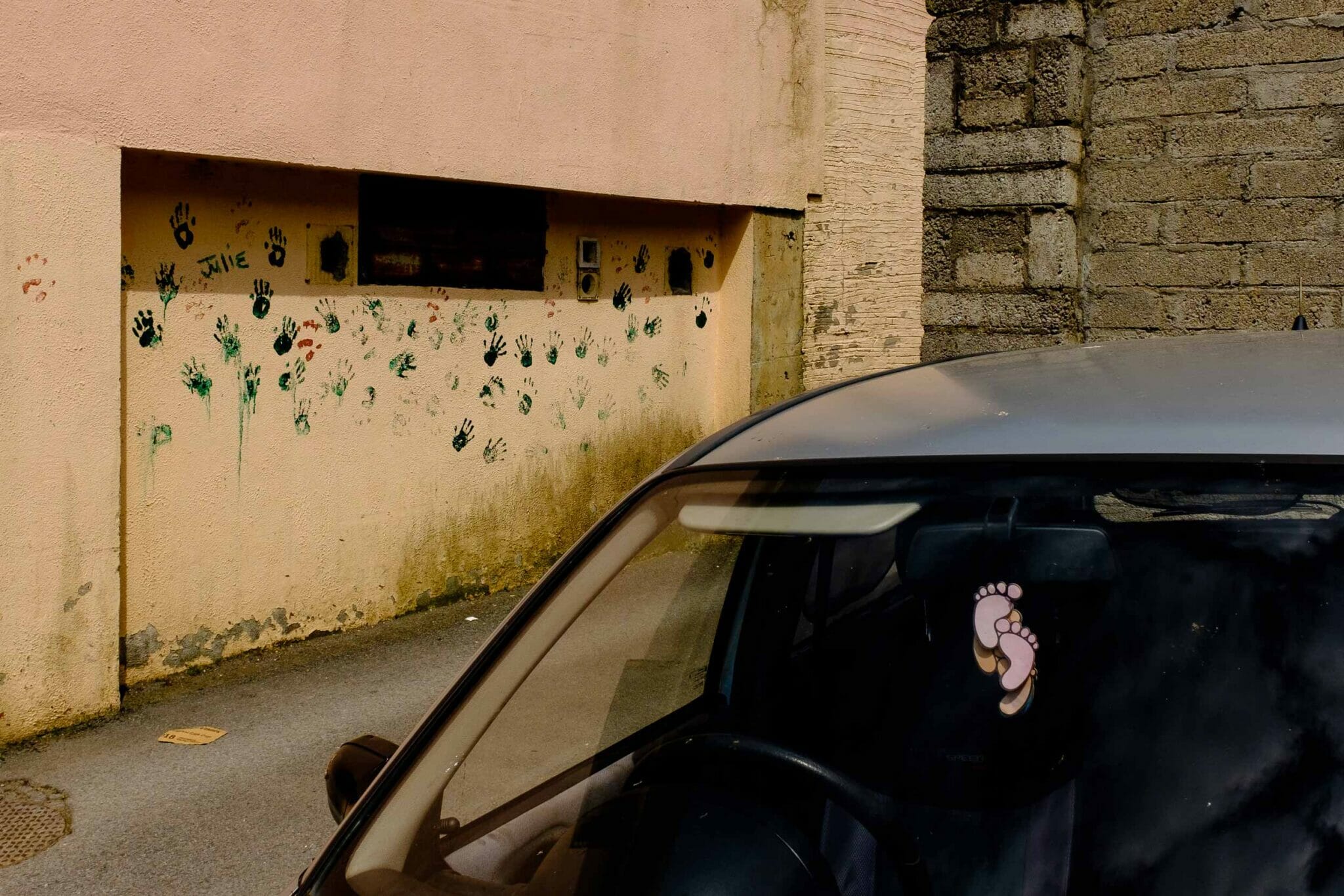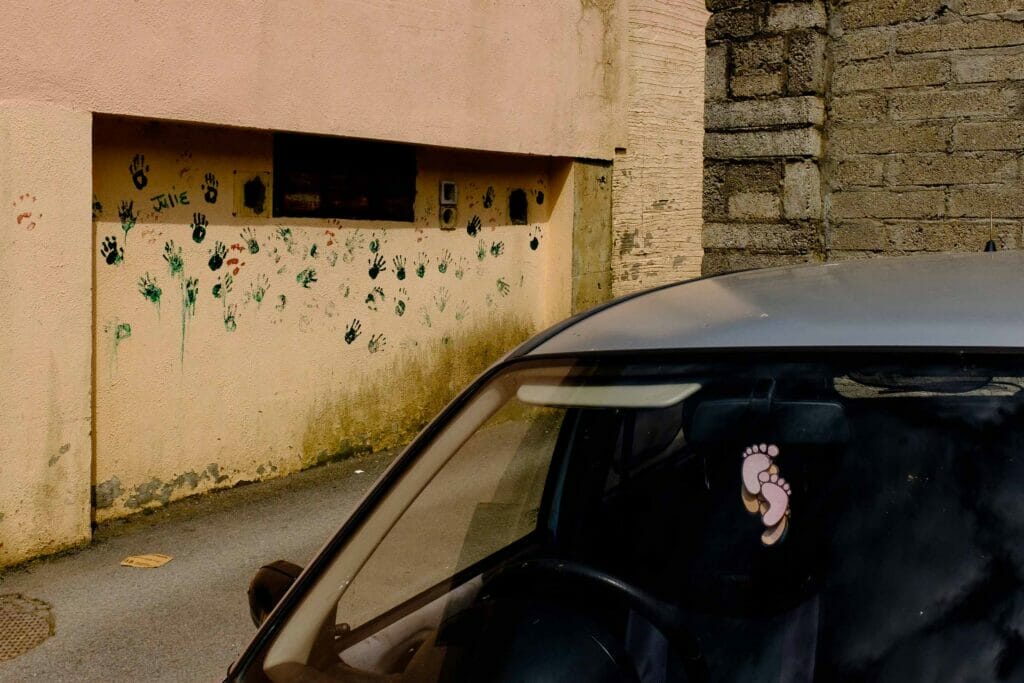 BB: What do you think makes a street photograph stand out?
WR: There are many elements that make a street photograph good: the light, composition, colours, contrast. However, the photograph that stand outs, has all of it plus the interesting subject…preferably something really surprising and unexpected.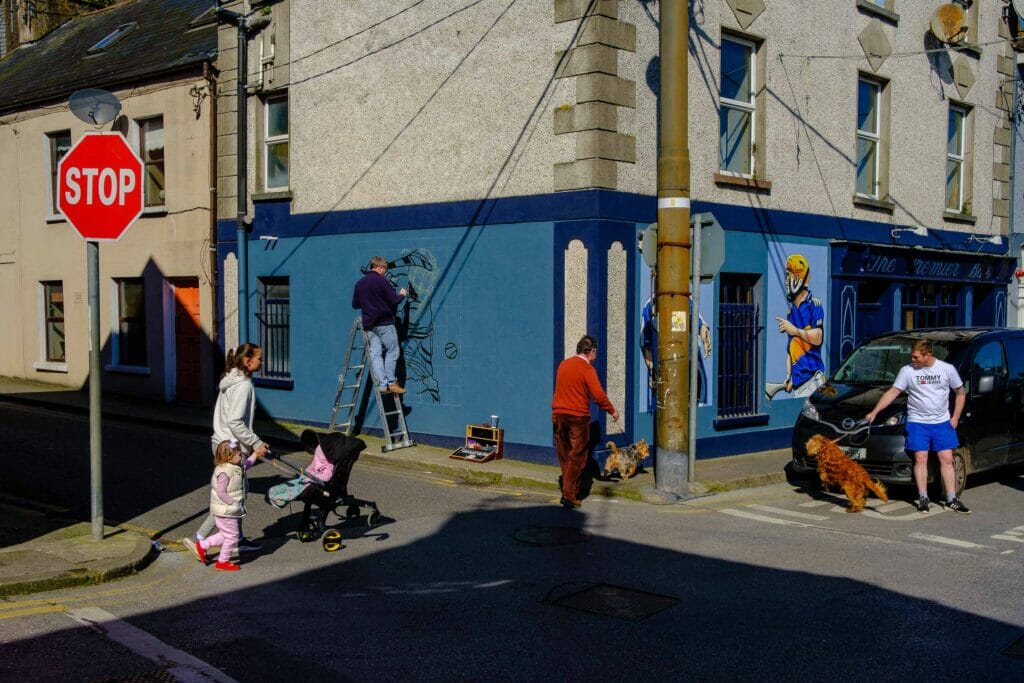 BB: What would you like viewers to feel when they see your work?
WR: If they feel something at all, then the photograph was worth showing. I would hate someone to look at a photo and say that it is sharp or taken with a good (expensive) camera. I think the most successful images are those that force viewers to ask questions rather than providing them with answers.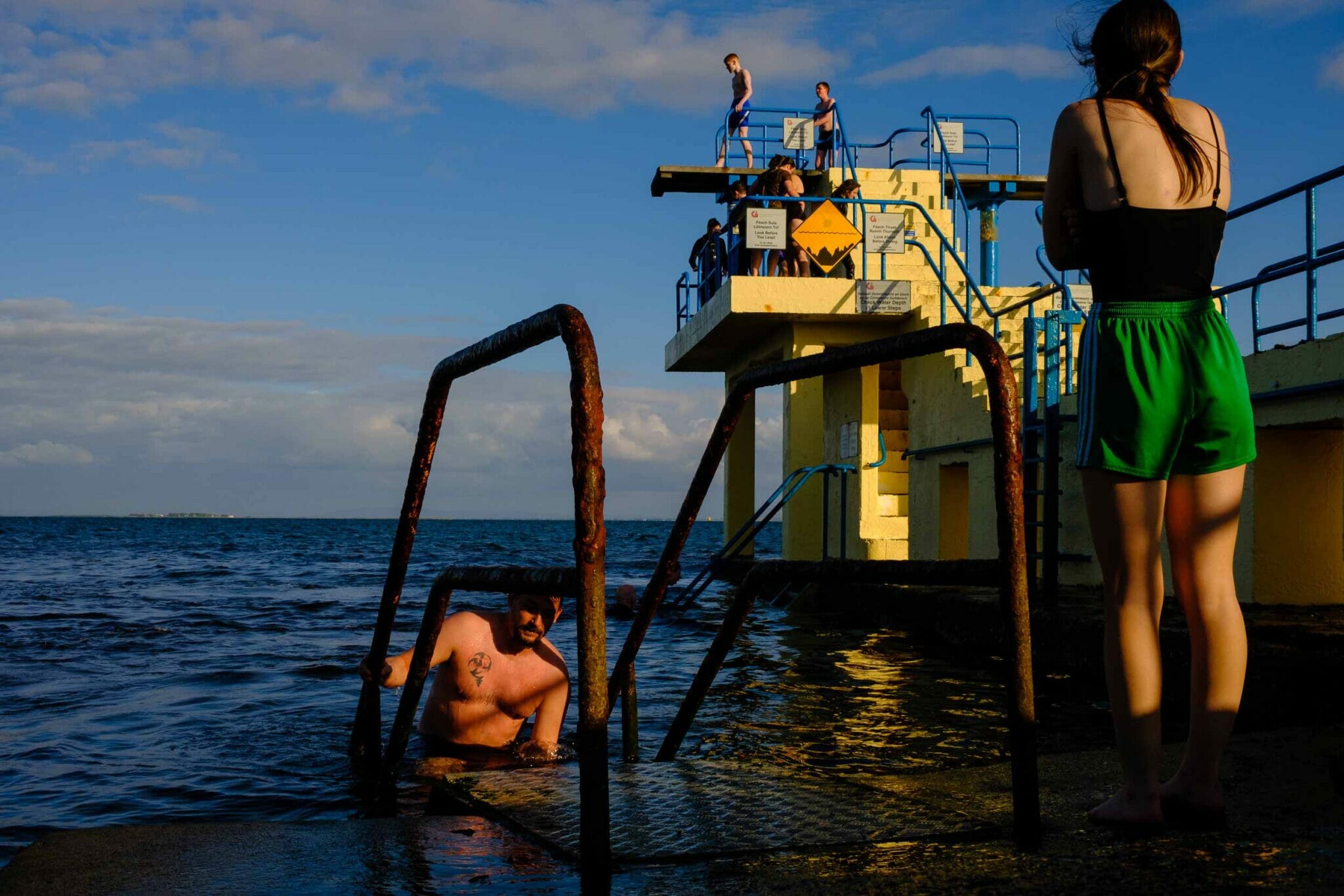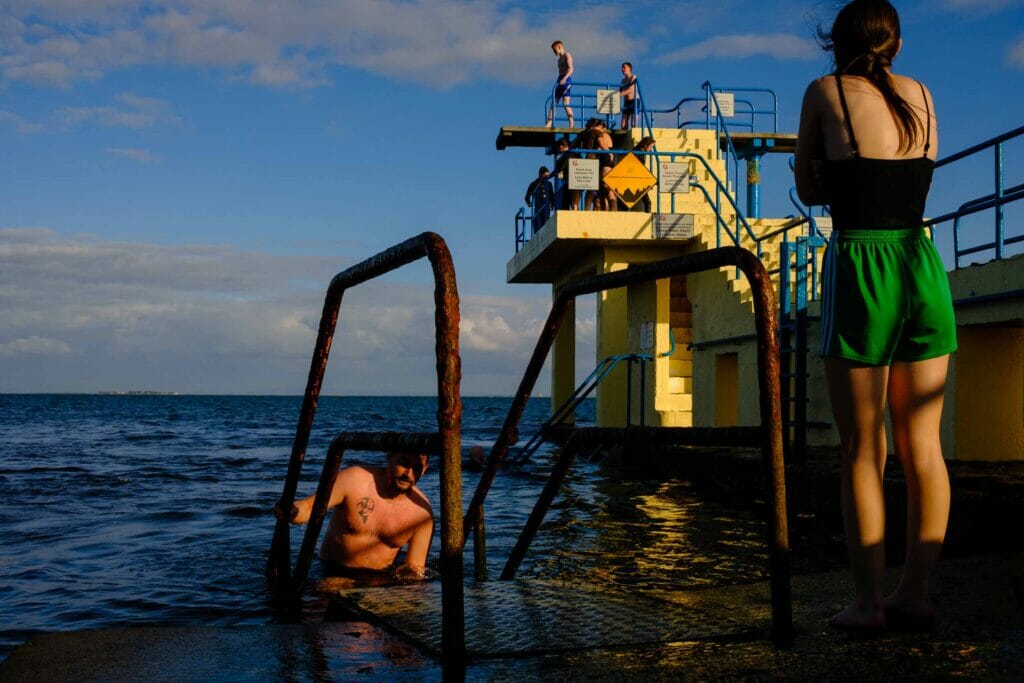 BB: What have you struggled with in your photography, and was there anything that helped you overcome it?
WR: I can be quite shy and introverted. I wouldn't call it a struggle, but it impacts the way I photograph. I love my own personal space, and I respect personal space of others. I would never be able to photograph like Bruce Gilden but I am perfectly OK with it, as it's not my aesthetic anyway.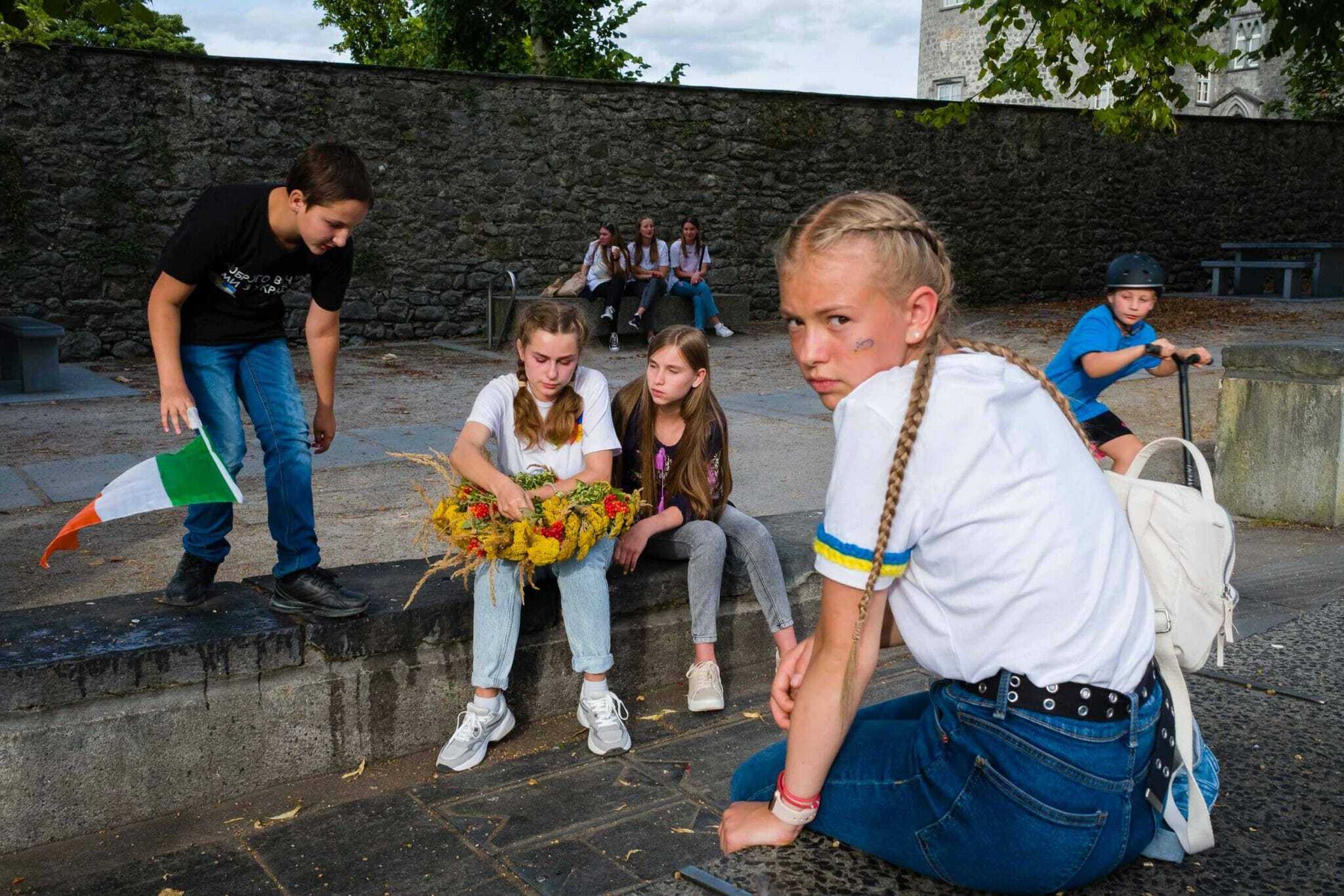 BB: What do you think the point of street photography is?
WR: It can be seen as a form of art. It helps with creativity and imagination, it is entertaining and decorative. For me it's a meditation and a brain exercise. I am trying to connect dots, create something out of nothing.
Most importantly it has a documentary value. Everybody loves old photographs because they show the world that no longer exists. This is what we do for future generations. We provide photo evidence of the world that exists here and now, but that will be gone in years to come.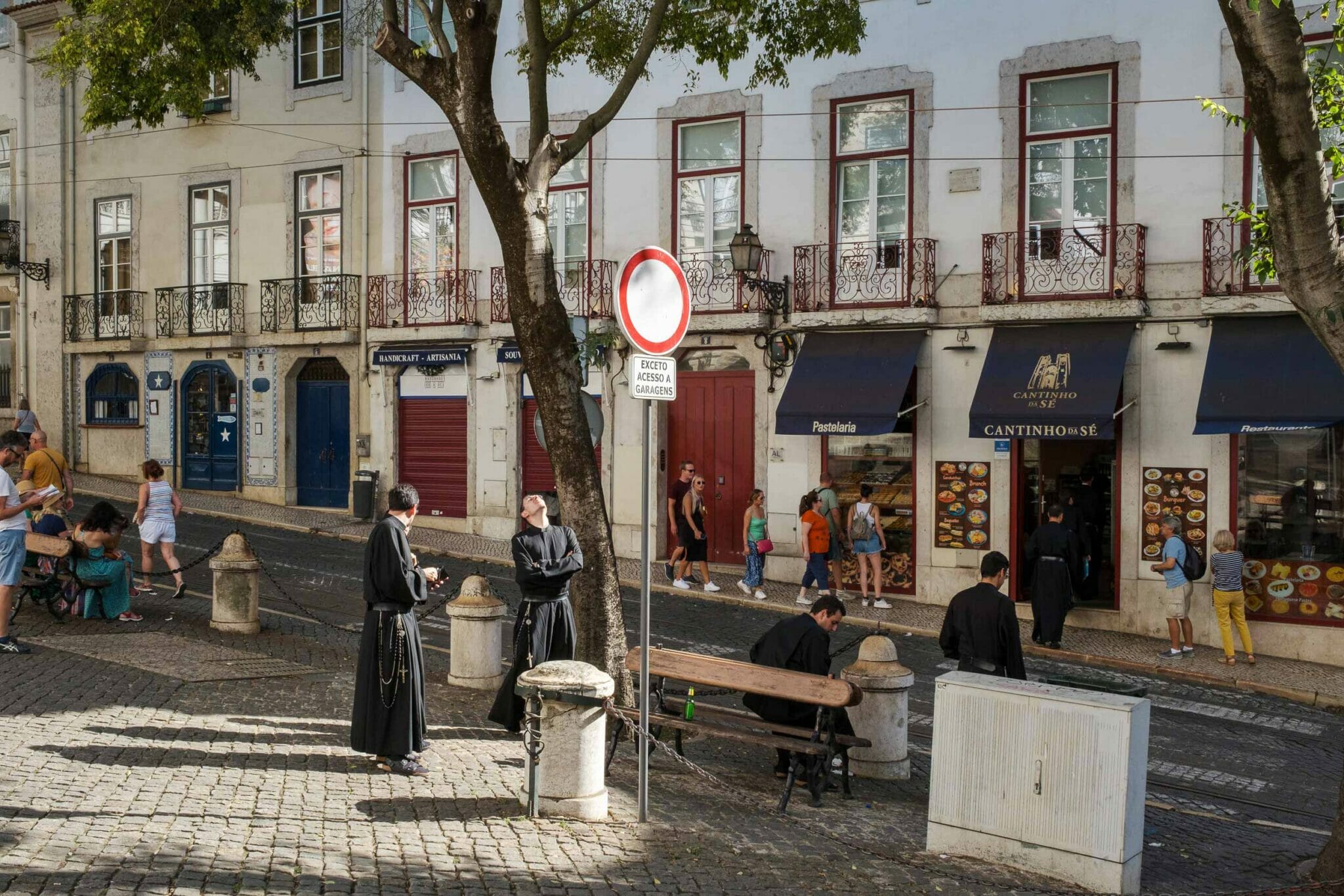 BB: In what ways has your photography evolved over the years, and is there a particular style that you're gravitating towards?
WR: Over the years, I become more observant of the people. I learnt to anticipate what may happen on the streets.
I still gravitate towards the use of strong colours and I love the low light with deep shadows.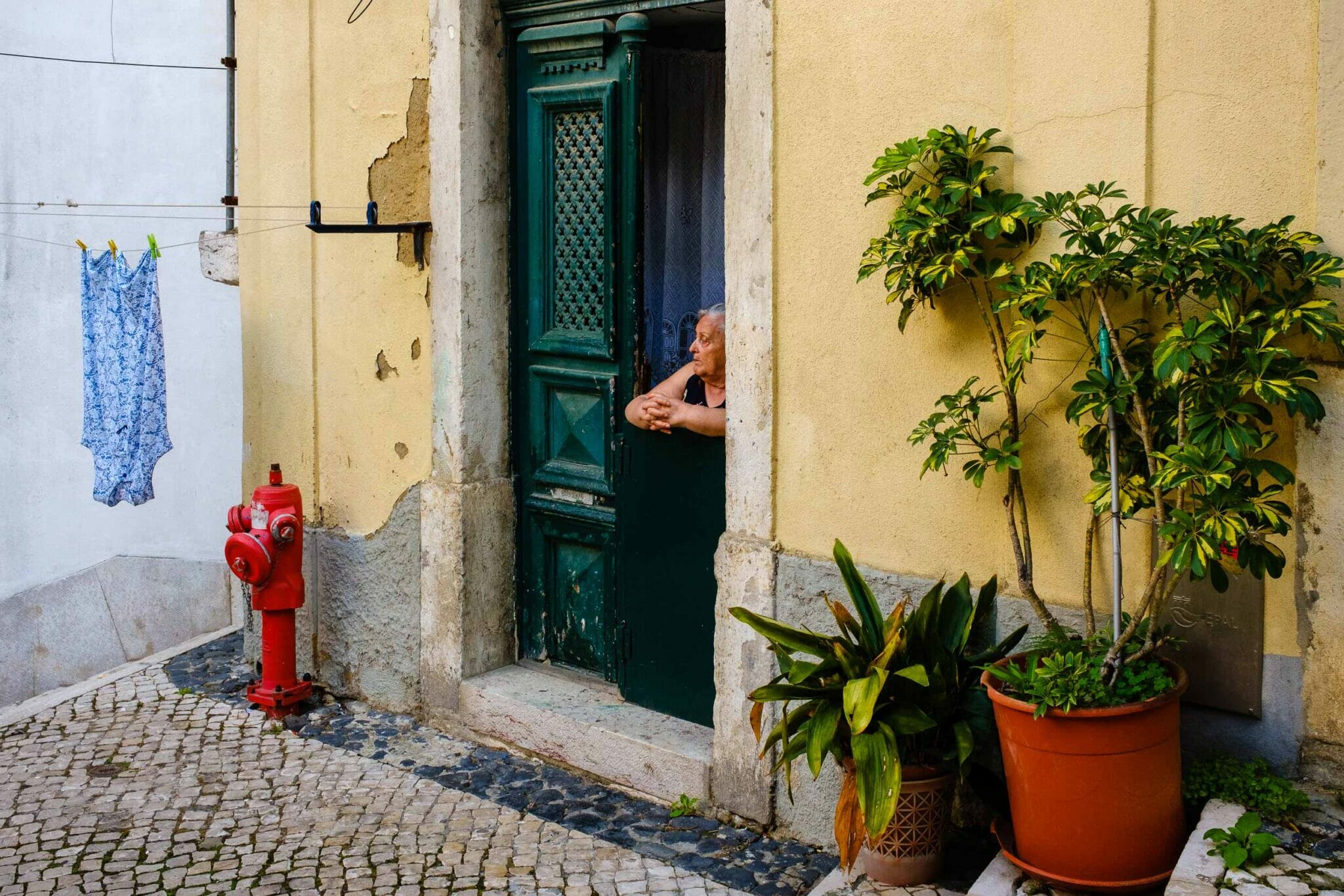 BB: Your photos feature really vibrant colors. Is that something you keep in mind as you're shooting, or is it more of something you think about in post?
WR: Vibrant colours always grab my attention. It has to have something to do with my love of Alex Webb's and Harry Gruyaert's work. I don't really boost colours during post processing but my camera (Fujifilm x100 series) has film simulations. I usually go with Velvia, which boosts colours and contrast in camera.
BB: How do you decide on what subjects to photograph for your documentary projects and how do you gain access to these spaces?
WR: I have to be personally interested in the subject to consider it as my documentary project. There can be different reasons why I am interested. This can be something that really bothers me, like a project about Irish Greyhound Industry. I really hoped to raise awareness about the problem by working on it.
Or, this could be something that interests me visually and culturally, like Seman Santa.
To get access, sometimes all you need to do is ask and explain what and why you want to photograph. You may be surprise with the outcome. It helps if you have a decent portfolio and even better if you've been recognized for your work.
BB: You've earned some really impressive awards and accolades for your photography. Has that propelled your photography career forward and what would you recommend to photographers wanting to gain accolades for their work?
WR: I treat street photography competitions as fun. Of course, it nice to be recognized and have your work exhibited, especially during a well-established photography festival. However, winning an award rarely propels your career. It can make it easier to gain an access to some future project but you won't get a 'rock star' status after winning the competition.
My recommendation to photographers wanting to gain accolades for their work? Do not photograph thinking about the accolades. Take pictures for the love of it, work on something that interests you personally, and if you happen to take a really good one, then submit it to the competition.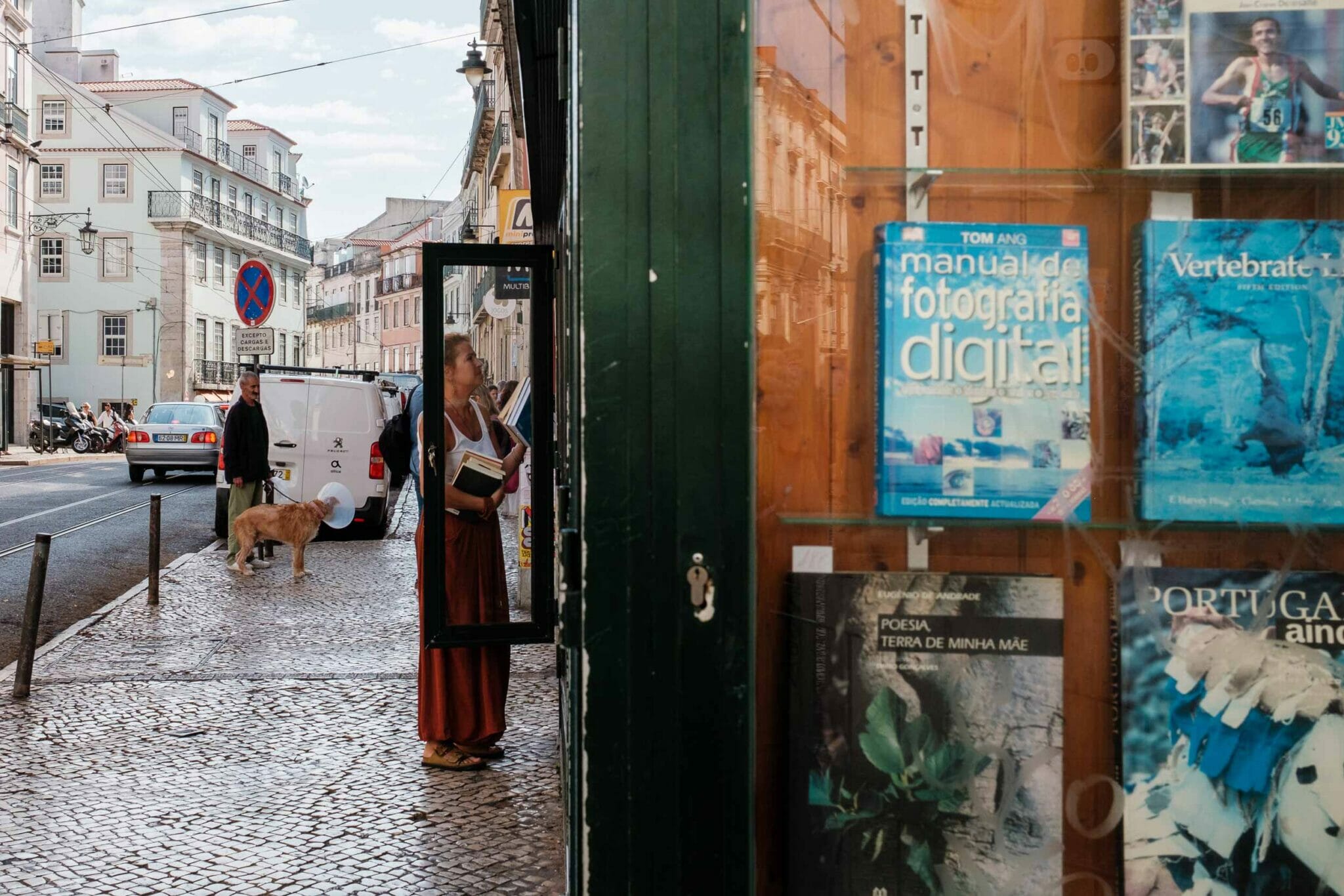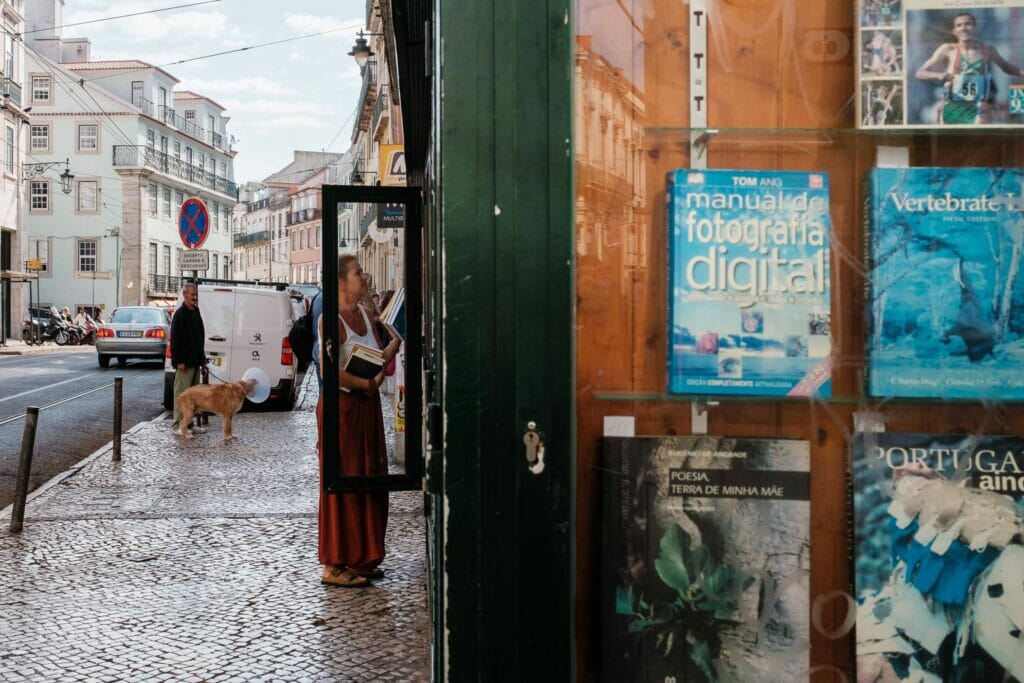 BB: You've also exhibited your work. What's the process for going about that?
WR: I was lucky to show my work in some group exhibitions, and there are many ways for doing so. My work has been exhibited during photography festivals as result of being a finalist of their competitions. I was also invited to exhibit by photography collectives during their group shows. My work was also exhibited after submitting to an open call for visual artists by a local art centre.
I've got two individual exhibitions.
The first one – Japan GAA*, took place in 2017 in Dublin, during the Japanese Film Festival by the invitation of Embassy of Japan in Ireland.
Just before my trip to Tokyo in 2016, I somehow learnt about the Tokyo GAA club. I thought that photographing Irish people playing their national sport, so far away from home, would be an interesting project. To be amazement, most players were actually Japanese. While photographing the project, I've learnt that year 2017 would mark the 60th anniversary of Irish-Japanese diplomatic relations. After my return to Ireland, I have contacted Embassy of Japan in Dublin, simply letting them know about the project. They contacted me some time later, asking if I would be interested in showing my work during the Japanese Film Festival.
*(GAA stands for The Gaelic Athletic Association)
In 2019, I organized an exhibition of my street photography from a small town of Carrick On Suir. I worked on the project for couple of months, and I thought it would be interesting for the local people to see a different kind of photographic work. The reception of the work was really warm.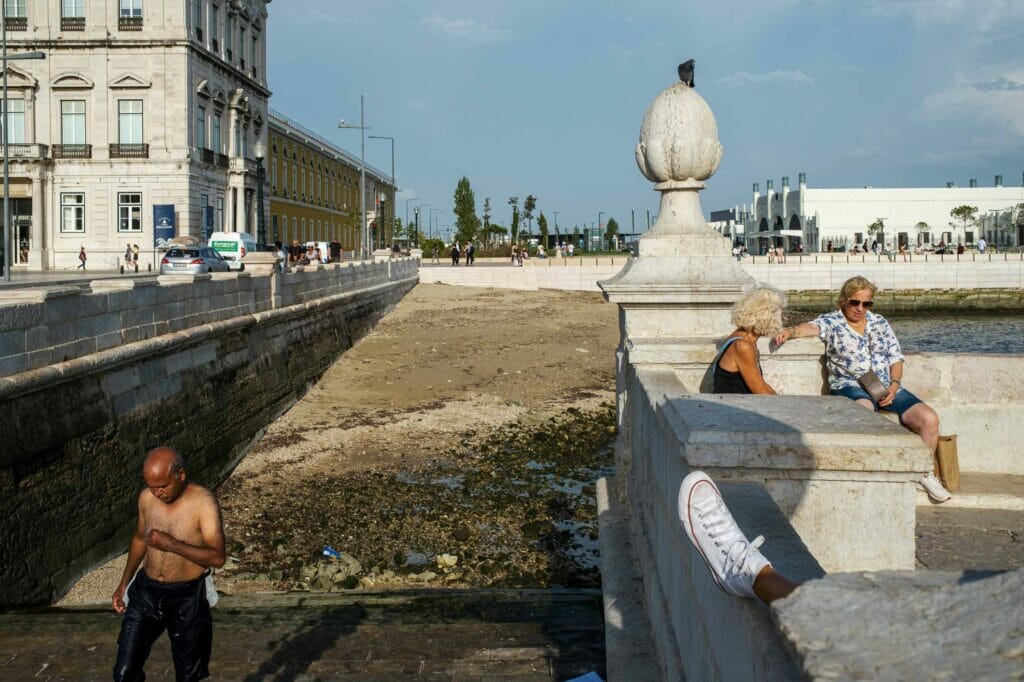 Where to find Wojciech Ryzinski: