90 Fujifilm Hashtags for Fuji Photographers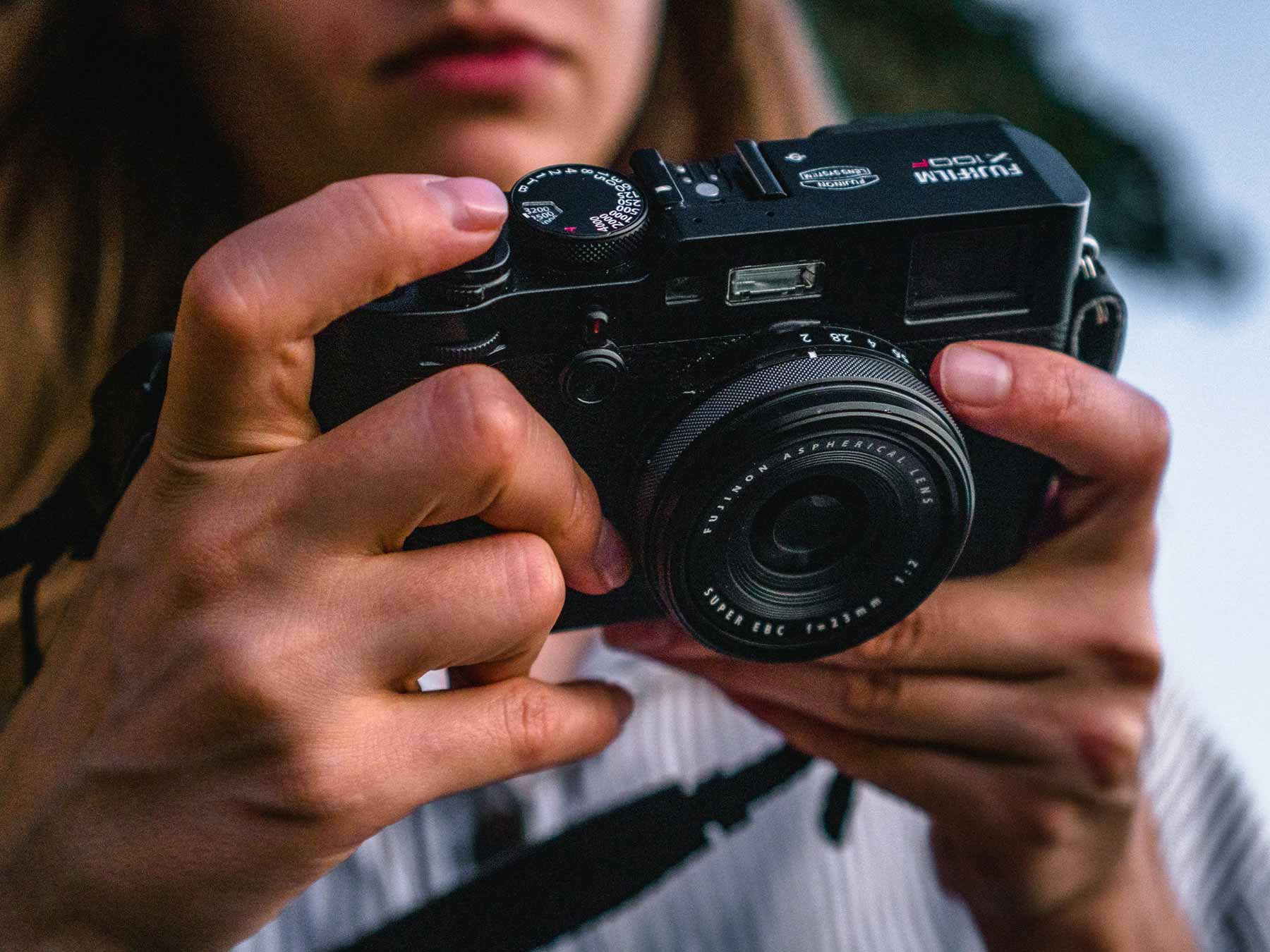 Fujifilm gear provides a unique photography experience that you don't get with other brands. You get manual controls that give you a tactile feel that really let you connect with the photography that you're doing.
There's a cult following of Fujifilm fans who would love to see your photography. One issue, though, is if you just post your photos to social media without doing any kind of promotion, not many people will see it unless you have a big following. That's where Fujifilm hashtags can help.
If you want to promote your photography shot on Fujifilm gear out there to a wider audience, using Fujifilm hashtags is a simple and effective way of doing it.
Use these Fujifilm photography hashtags when you post your work to social media, and you'll be on your way to getting more views and gaining followers who are interested in your photography.
#Fujifilm
#Fuji
#FujifilmCamera
#FujifilmCameras
#FujifilmLens
#FujifilmLenses
#FujifilmPhotography
#FujifilmPhoto
#FujifilmXSeries
#FujifilmGlobal
#FujifilmXT20
#FujifilmXT3
#Fujifilm_XSeries
#FujifilmXT2
#FujifilmX100F
#FujifilmInstax
#FujifilmPH
#Fujifilm_Street
#Fujifilm_Global
#FujifilmX
#FujifilmXH1
#Fujifilm_ID
#FujifilmXPro2
#FujifilmXT30
#FujifilmXT100
#FujifilmXPro3
#FujifilmXE3
#FujifilmXA3
#FujifilmXT1
#FujifilmXT10
#FujifilmRU
#FujifilmTR
#FujifilmXA5
#FujifilmX100T
#FujifilmX_US
#FujifilmC200
#FujifilmNordic
#FujifilmX70
#FujifilmPro400H
#Fujifilm_UK
#FujifilmX100S
#Fujifilm_KR
#FujifilmXPro1
#Fujifilm_NorthAmerica
#FujifilmXPT
#Fujifilm_US
#FujifilmIndonesia
#FujifilmXE2
#FujifilmMy
#FujifilmGFX50s
#FujifilmZ
#FujifilmXA2
#FujifilmThailand
#FujifilmXE1
#FujifilmStreet
#FujifilmStreetPhotography
#FujiStreet
#FujifilmStreetPhotography
#Fujifilm400
#FujifilmMe
#FujifilmX30
#FujifilmX20
#FujifilmX10
#FujifilmXA10
#FujifilmCamerasAUS
#FujiXT3
#FujiFeed
#FujiFeedStreet
#FujiXSeries
#FujiFramez
#FujiXT2
#FujiLove
#FujiXA2
#FujiXT1
#FujiX100T
#FujiXPro2
#Fujinon
#FujiX100F
#FujiXE3
#FujiXT20
#FujiX
#FujiLovers
#FujiColorC200
#FujiX100S
#FujiColor
#FujiXA3
#FujiSuperia400
#FujiXE2
#FujiXLovers
#FujiX10
Using Fujifilm Hashtags for Maximum Engagement
There are a few things to keep in mind when using Fujifilm hashtags, or any photography hashtags for that matter.
Think about who your target audience is and use hashtags accordingly. The hashtags that you use to get your work in front of other photographers are probably going to be different compared to if you're trying to attract local photography clients. On the other hand, you'll gain followers by using hashtags, which is good for social proof and will give you more credibility in promoting yourself as a brand for all sorts of potential clients.
Another thing to do is put the location where the photo was shot in your Fujifilm hashtags, which can attract people interested in seeing photos from that place.
Lastly, keep in mind that social media networks have limits on the number of hashtags you can post with an image, so don't spam them and just use the hashtags most relevant to your images.
If you need other hashtags to go along with your Fujifilm ones, there's more in our article on the best hashtags for all types of photography.
Good luck with your photography, and I hope these Fujifilm hashtags help to elevate your work.