Nikon 60mm Macro f/2.8 G Review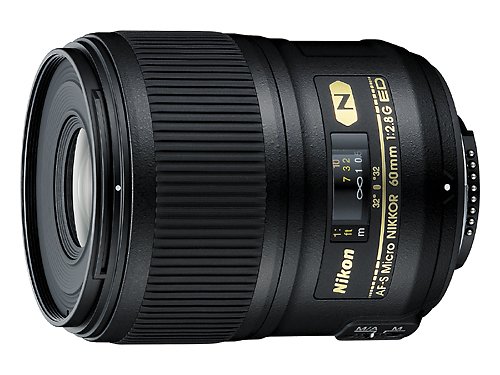 The Nikon AF-S FX Micro-NIKKOR 60mm f/2.8G ED is a short telephoto Nikon macro lens with a 1:1 focusing ability.
The lens was released in March of 2008. I was surprised to learn this, as 8 years have gone by and there's still not a lot of reviews of this Nikon macro lens, at least not compared to other lenses out there.
The Nikon 60mm macro is sharp and provides a really nice working distance for the type of macro work I do, as its close focusing distance is 8 inches. Overall the Nikon 60mm f2 8 is a very solid performer for a lens of this type, so if you're looking for a macro lens for Nikon cameras, you really can't go wrong with this choice.
The Nikon 60mm 2.8 G replaces the 60mm 2.8D and improves on it in both image quality and build quality.
This newer Nikon 60mm 2.8 has all internal focusing, so there's less likelihood of breaking any moveable parts. With macro work, I don't like having to deal with a moveable front element, especially with a lens of this nature where you've got to get up real close to whatever you're shooting.
Inadvertently zooming your lens into your subject can't be good for the front element, although you would have to be focusing really close for this to happen.
Build Quality of the Nikon 60mm 2.8 G
The build quality of this Nikon macro lens is much like the other G series lenses in the lineup. It's made of heavy-duty plastic that feels sturdy and dependable.
When doing macro work you're more likely to be working in controlled conditions, so build quality is less of a concern but it's still good knowing that any of your lenses are sturdy enough to not be overly fragile.
The lens weighs in at 428 grams, which is a reasonable weight that balances well on most DSLRs. The weight will wear on you though if you've got it and a camera strapped around your neck/shoulders for a considerable period of time. Considering a lot of macro work is done on a tripod, it's not going to be a big concern for most photographers.
The focus ring is nice and wide, wide enough in fact, to take up a good deal of the barrel length. It gives you a nice grip for manual focusing. It has a nice, smooth resistance as well.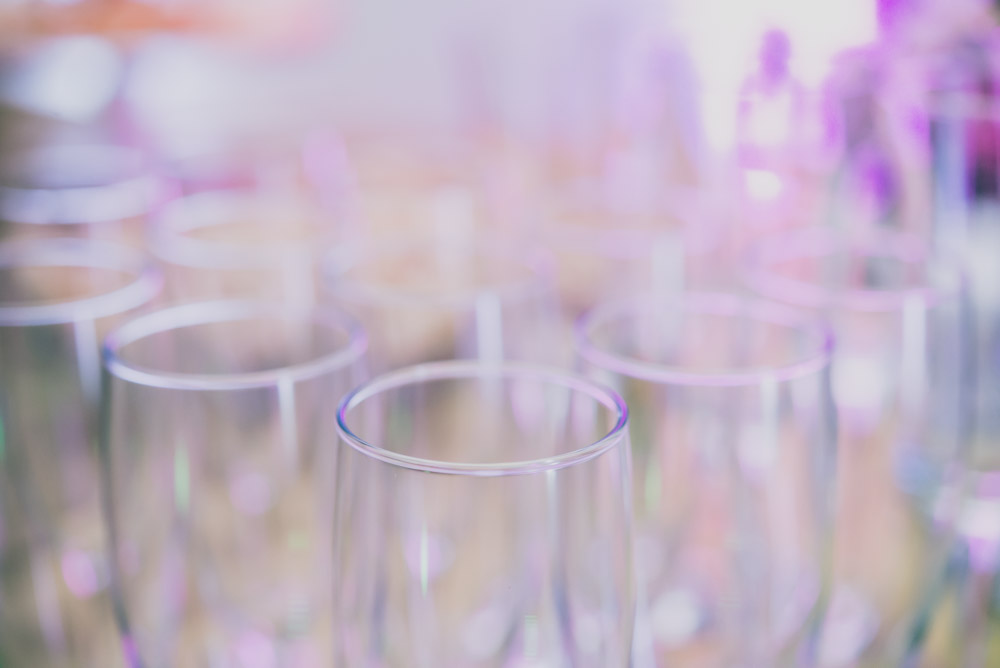 Sharpness of the Nikon 60mm Macro
The sharpness of the Nikon 60mm f2 8 is a noticeable improvement over the lens' predecessor, the D version.
That's partly because the accuracy of the autofocus has been improved as well. The old D version of this lens hunts at times and its screwdriver-focusing design means it can stop focusing just slightly before or after the focus point where you want it.
That's not the case with the new Nikon 60mm macro, which is a very good thing, as doing macro photography demands a ton of sharpness and accuracy. In some instances, any slight error in focusing can result in an unusable photo – and often you won't even notice on your camera's LCD, but once you've got it on a larger screen later.
The overall sharpness of this macro lens for Nikon is super duper sharp, pretty much exactly what you'd expect of a Nikon macro lens. It's sharp literally through the whole aperture range, even at 2.8.
The lens stays really sharp in the corners as well. If you're using a camera with high megapixel count sharpness peaks around the f/4-f/8 range. At f/13 and up, sharpness starts to suffer to to diffraction.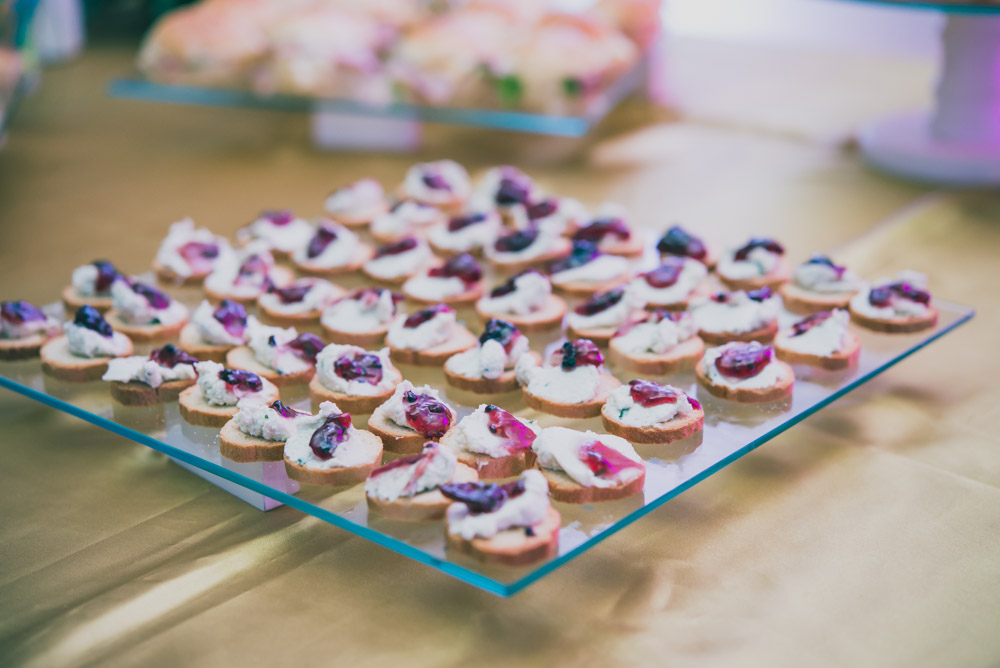 Nikon Macro Lens Flare
The nano-coated element of the lens controls flare very well, even in heavily backlit situations.
For product photography where you need to get up close and will often be lighting your subjects from behind, this is likely the best macro lens for Nikon. The 105mm is an excellent lens but it has some serious chromatic aberration issues that are a nightmare to deal with in post.
Nikon 60mm Micro Distortion
Distortion of the Nikon 60mm micro is practically non-existent – really not noticeable in the slightest.
Macro Lens Nikon Autofocus
Autofocus is decent with the Nikon 60mm macro. I can't really sing its praises – it's just average.
I wouldn't say it's sluggish but definitely nothing special. One thing to note is that it makes an odd squeaking noise when focusing. Although that could just be my copy.
That all being said, I'm not using this lens for moving subjects so I don't need it to be a speed demon. I use this lens for product photography where I need to enlarge the smallest of details and I use it for shooting the decorations of weddings, i.e. the rings, cake, flowers etc.
These are more controlled situations where I have time to think through the photos I'm taking and the subjects are stationary.
Nikon 60mm F2 8 Chromatic Aberration
The Nikon 60mm macro is not perfect in this regard but has very little chromatic aberration. The funny thing is that it actually deals with this better than Nikon's much more expensive 105mm macro.
There's virtually no lateral chromatic aberration on the Nikon 60mm macro, but chromatic aberration of the longitudinal type is definitely present at the larger apertures.
This can be greatly reduced by stopping down the lens. If you do run into this type of chromatic aberration, you can remove it by using Lightroom's lens corrections module. In most cases, this completely eliminates the problem but in the rare instances when it doesn't it can be a hassle to deal with.
Even so, it is still a winner over the 105mm macro in this regard, so a case can certainly be made for this being the best macro lens for Nikon.
Vignetting of the Nikon 60mm Macro
The vignetting of this Nikon macro lens is pretty pronounced at the wider apertures. If that's a concern for you, you may want to shoot it at your local camera shop or rent it to see for yourself. The thing is, the closer you get to your subject, i.e. around 8 inches away, this vignetting disappears almost completely.
Stopping down also reduces vignetting significantly. At around f/8 is its sweet spot.
Nikon Macro Lens Bokeh
The bokeh of the Nikon 60mm macro is very good – literally among the smoothest of Nikon lenses.
Its 9 rounded aperture blades allow for very circular bokeh. That being said, at standard distances the 60mm focal length does not result in a ton of subject separation. That's not what this lens is designed for though.
With macro lenses you usually want to be able to get as much depth of field as possible.
Cons of the Nikon 60mm 2.8
With a 60mm lens, if you're not using extension tubes you can be forced into getting really close to your subjects and as a result you can get in the way of your own lighting.
It's also not really the lens to go for if you want a lens to do double duty as a macro lens and a portrait lens; in that case, it would probably be best to go with the 105mm macro, as it's a focal length more suited to portraiture.
Additionally, for those looking to photograph nature, i.e. bugs and small animals, the 105mm macro would be a great option. With a 60mm macro lens, you're forced to get in close to your subject if you want to shoot at a true macro-level — close enough that you would be disturbing these types of subjects with your proximity.
As stated before, this is not a speed demon Nikon macro lens in terms of autofocus but nonetheless has reasonable focus speed. I just wouldn't buy it if that's your primary concern.
With the way that I use it it's not a deal breaker whatsoever, as I don't even use the lens to photograph people – I use it exclusively for photographing products, wedding rings and wedding decorations.
Final Thoughts on the Nikon 60mm Macro
When you're thinking about buying a Nikon macro lens, I assume you're most likely considering this and the 105mm macro too. I started out with the 105 and ended up selling it to make room in my budget to buy some other gear.
I didn't specifically sell it to trade in for the Nikon 60mm macro but later on down the line I did get the 60mm and I ended up preferring it over the 105.
The reason I like the Nikon 60mm macro more is because of its more comfortable working distance.
I can sit and do ring shots and don't have to worry about getting 3 feet away like you have to with the 105. The 105 does have beautiful bokeh though and is the lens you should get if you need a lens to do both macro and portrait work.
The 60mm isn't perfect but does what it's meant to do really well.
In some respects this lens does better (in others worse) than the 105, which is about $300 more expensive.
I think you get more bang for your buck with this Nikon macro lens, which is more suited to my style of work but you have to take into consideration what you're personally going to use it for, as everyone has their own different needs.
I highly recommend personally trying out both lenses to get a feel for which one would best suit you. You'll get a much more complete picture once you've held them, shot them and seen their image quality up close and personal.
Here are some more Nikon gear reviews: