Fujifilm XF27mm F2.8 R WR Review: Pancake-Style Street Power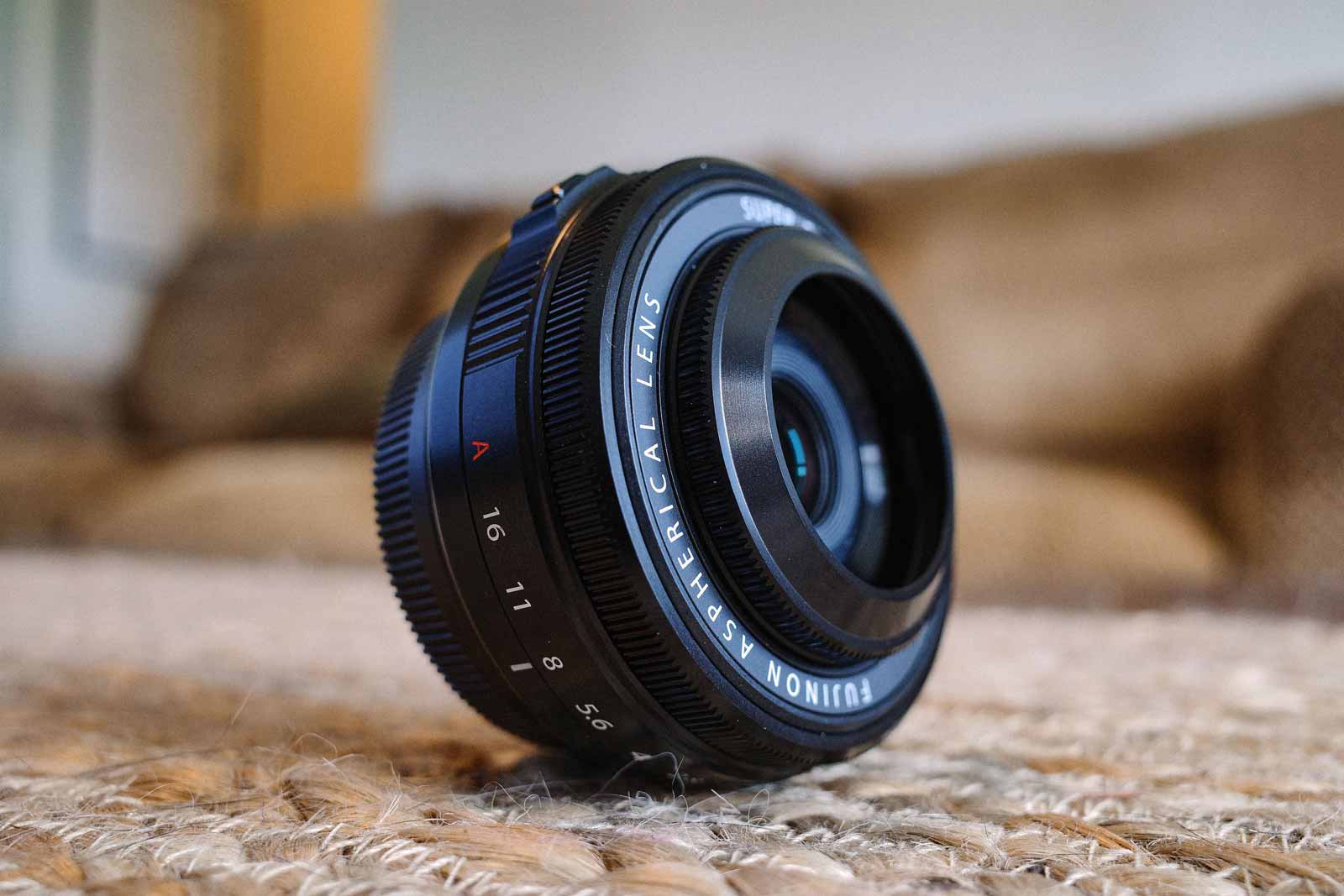 The Fujifilm XF27mm f/2.8 WR was released in March of 2021 and is available in a package along with the Fujifilm X-E4, which I reviewed here.
The 27mm f/2.8 is a compact, pancake-style lens. This is the second version of this lens and although it has good image quality, Fujifilm, unfortunately, didn't update the optics so the only differences between this lens and the previous version are the addition of an aperture ring and weather sealing.
I am a fan of being able to shoot in the rain and just not having to worry if your gear gets wet in general, so I bought this lens in the package with the X-E4 and have been enjoying shooting with them.
I also have the Fujifilm 23mm f/2.8 and I think I prefer the 35mm equivalent focal length of that lens but I'm keeping an open mind and seeing what kind of images I can make with the 27mm. I think it's a bit tight sometimes for street photography but in Kansas City where I live and everything is more spread out, the tighter focal length may be an advantage.
If you're thinking about buying this lens, I hope this Fujifilm XF27mm F2.8 R WR review can help a bit in your decision making.
Fujifilm XF27mm F/2.8 Specs
Focal Length: 27mm (41mm full-frame equivalent)
Maximum Aperture: f/2.8
Minimum Aperture: f/16
Optical Design: 7 elements in 5 groups
Diaphragm Blades: 7 rounded blades
Minimum Focus Distance: 1.12′ / 34cm
Dimensions: 2.4 inches by 0.9 inches / 62mm by 23mm
Weight: 3 ounces / 84 grams
Sensor Compatibility: APS-C
Lens Mount: Fujifilm X Mount
Image Stabilization: No
Build Quality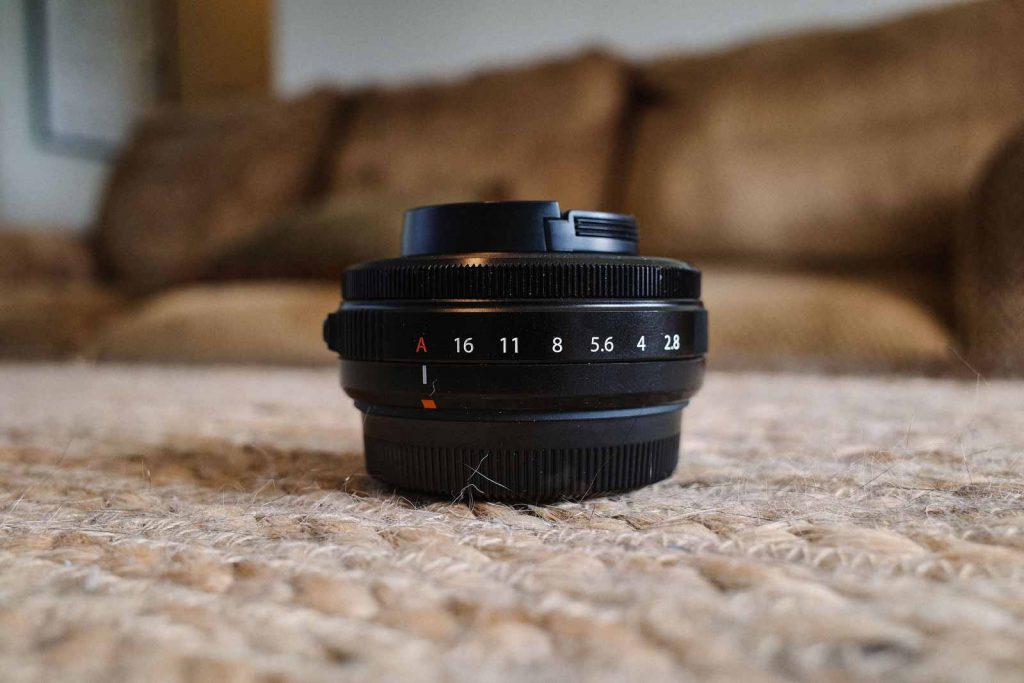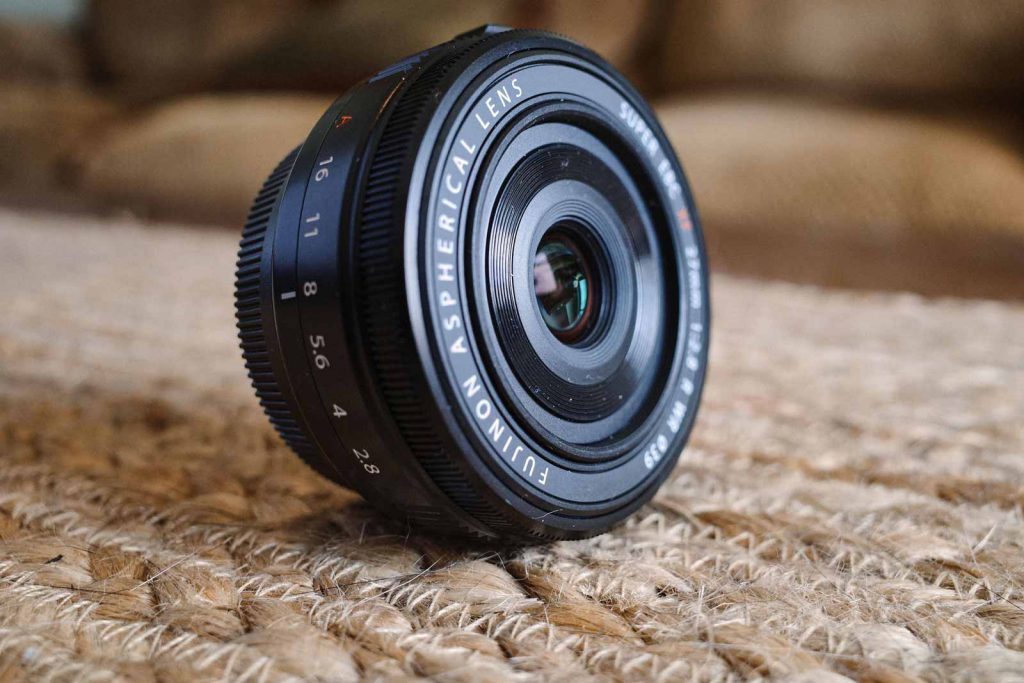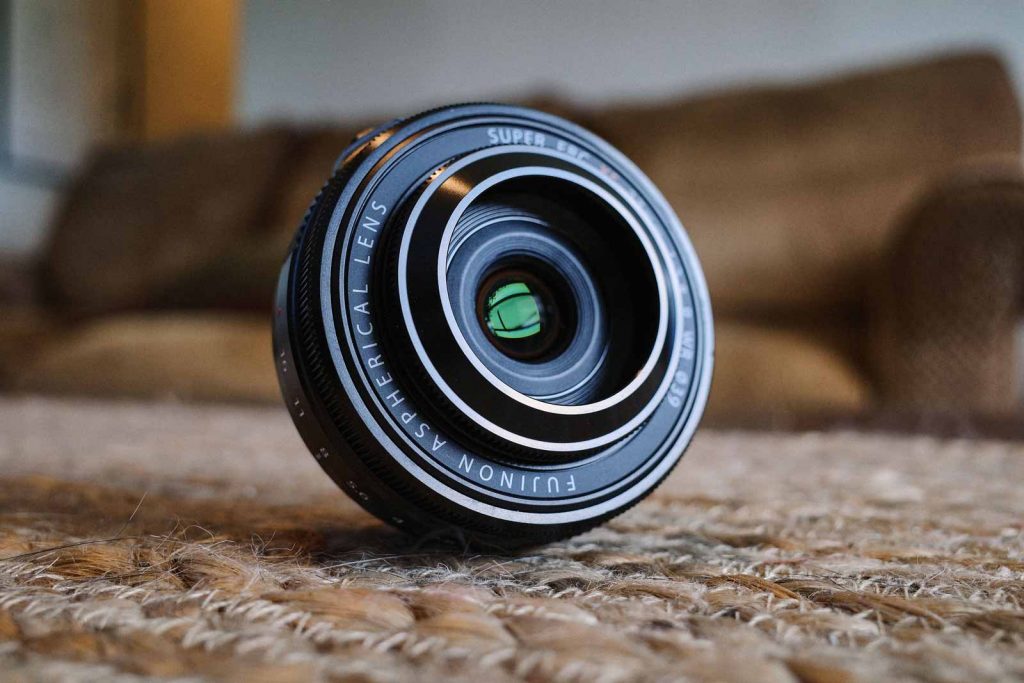 The build quality of the Fujifilm 27mm f/2.8 WR feels solid in the hands. The only thing that seems a bit off to me is that the lens focuses externally, so it physically goes slightly in and out as it focuses. It's also very loud and makes noises that bring to mind fax machines or robots from old movies — not exactly a reassuring sound coming from a lens I paid several hundred dollars for.
It's not like being able to hear the lens as it focuses takes away anything from its performance. It's more of a cosmetic-type thing. But it does have an effect on its performance for video. You'll need to manual focus, or use an external microphone to avoid picking up the loud focusing noises that the lens makes — or avoid this lens altogether for video if you're not able to do that.
The new aperture ring feels nice and clicky and the locking 'A' position is nice to have for either automatic aperture selection or for choosing your aperture on the camera. After using a third-party lens with a stepless aperture ring, I realize how nice it is to have the aperture ring with 1/3rd stops. It's nice to have the tactile feel of the aperture ring and know that it's not going to get knocked out of place.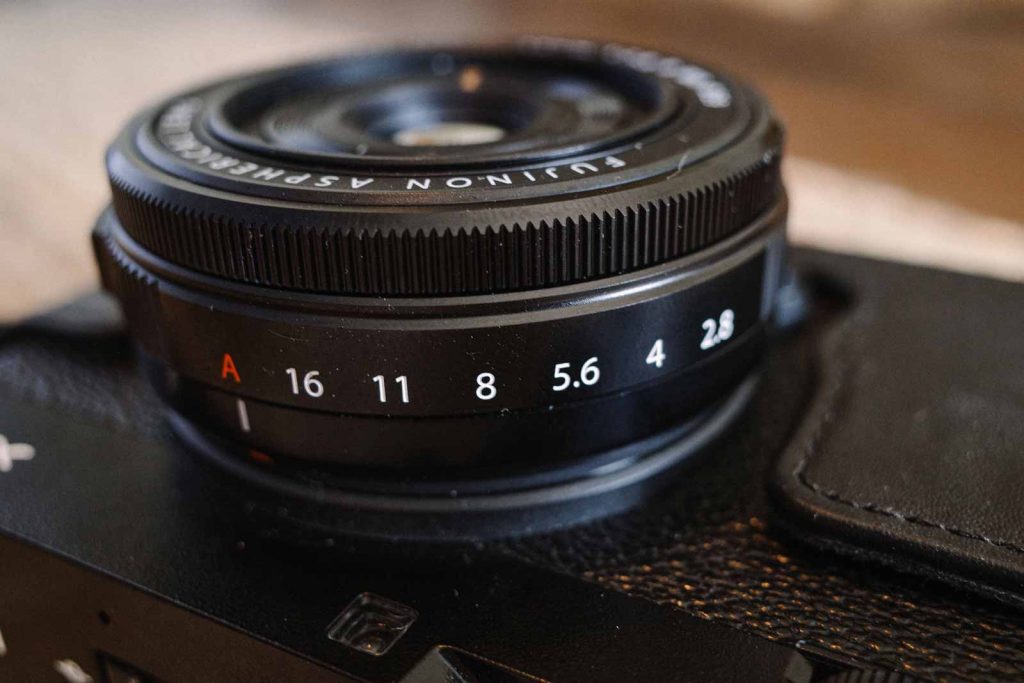 As you can see, the front element of the lens is tiny; a very small portion of the lens when you're looking at it from the front. This makes me wonder if Fujifilm could have made this lens even smaller by reducing its circumference. One can dream.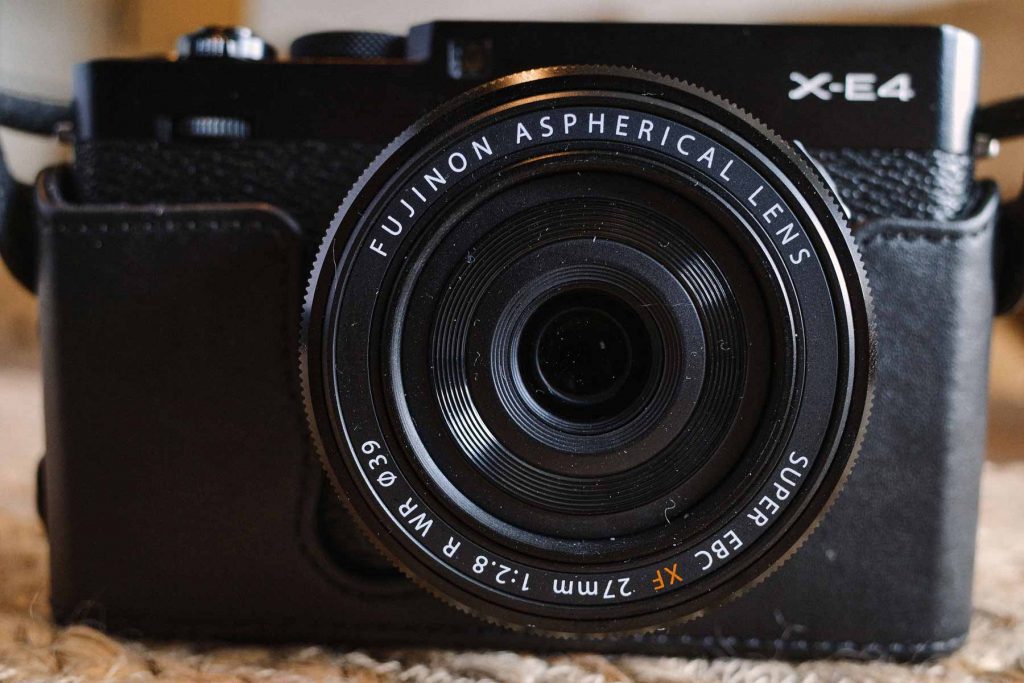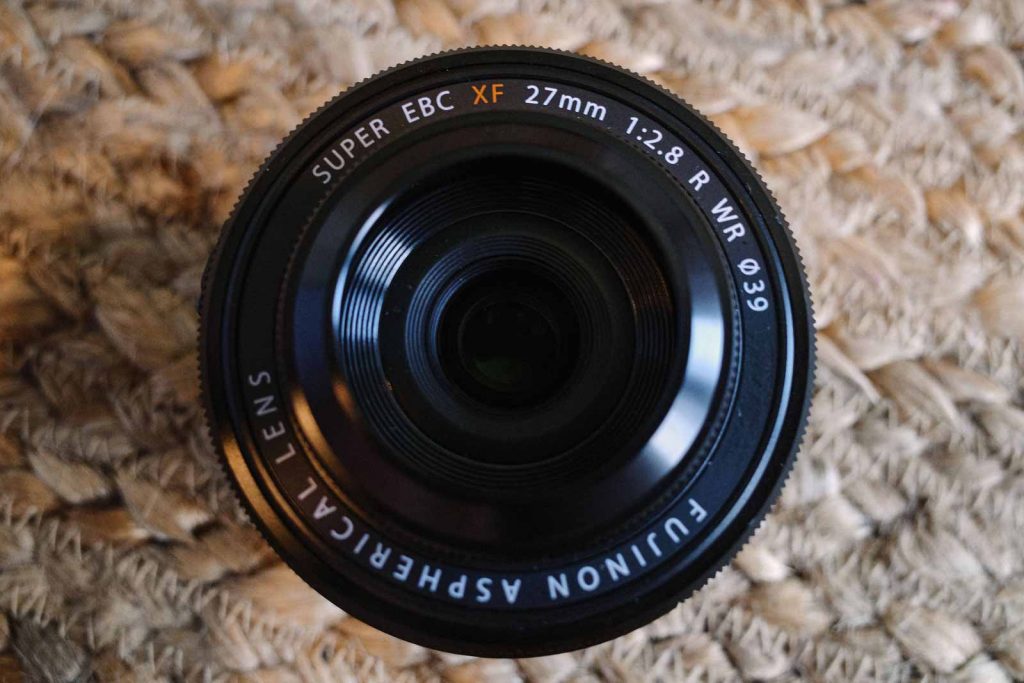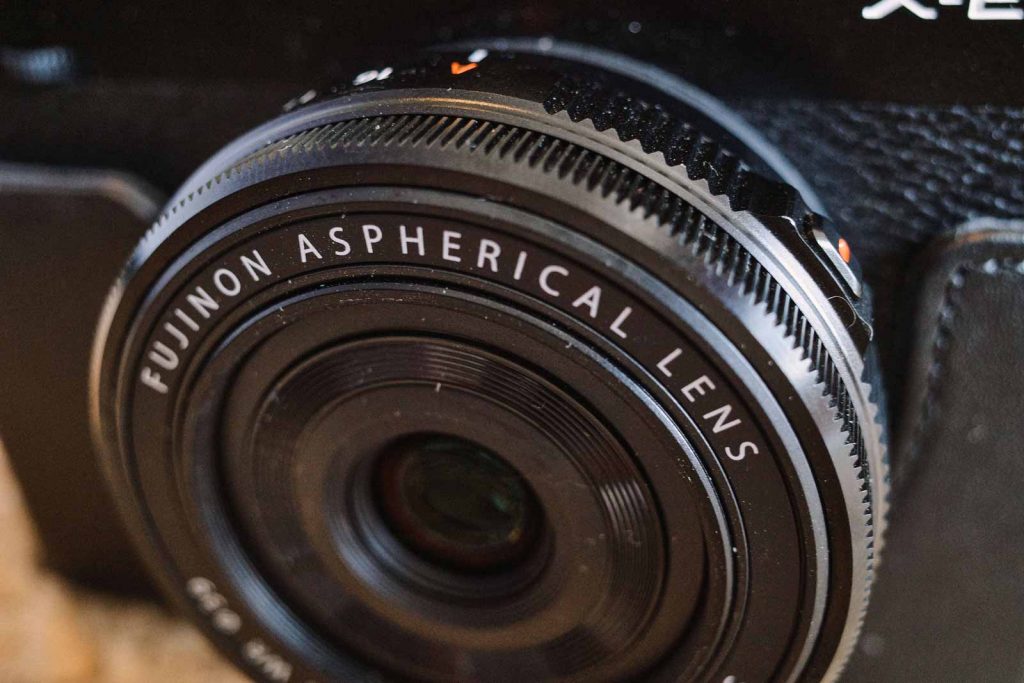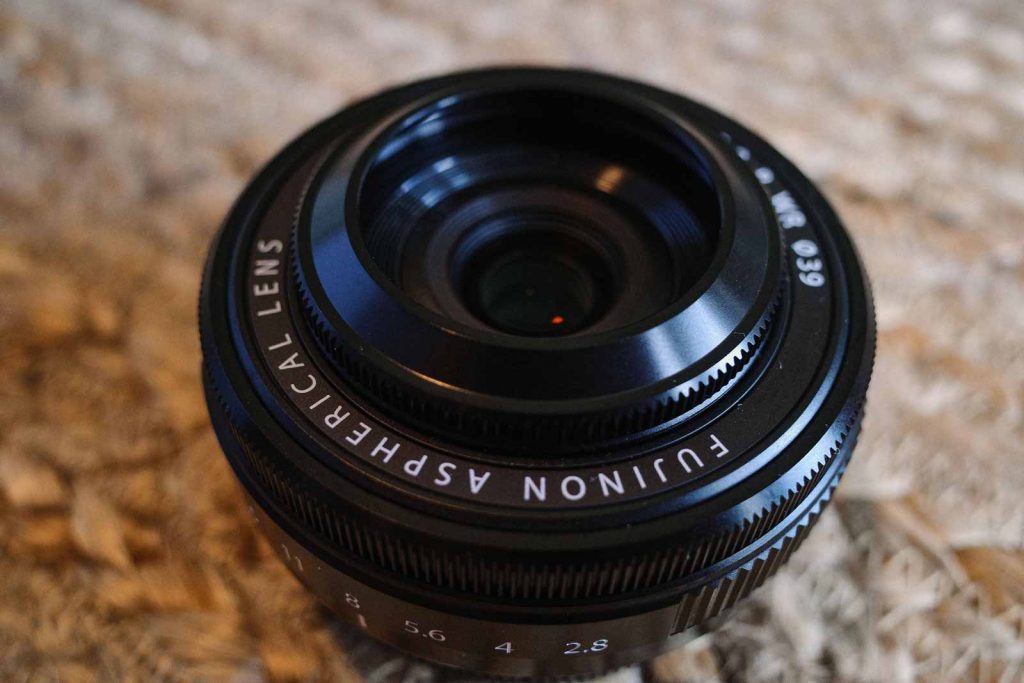 Handling
Aside from maybe the lens that comes attached to the X100V and other X100 cameras, which is probably slightly more compact, the 27mm f/2.8 is the ideal size lens for Fujifilm cameras in my opinion. I'm gonna be using this camera mostly for street photography and cityscape work, so I like my cameras to be as small and lightweight as possible so that it doesn't weigh me down and is discreet when photographing people.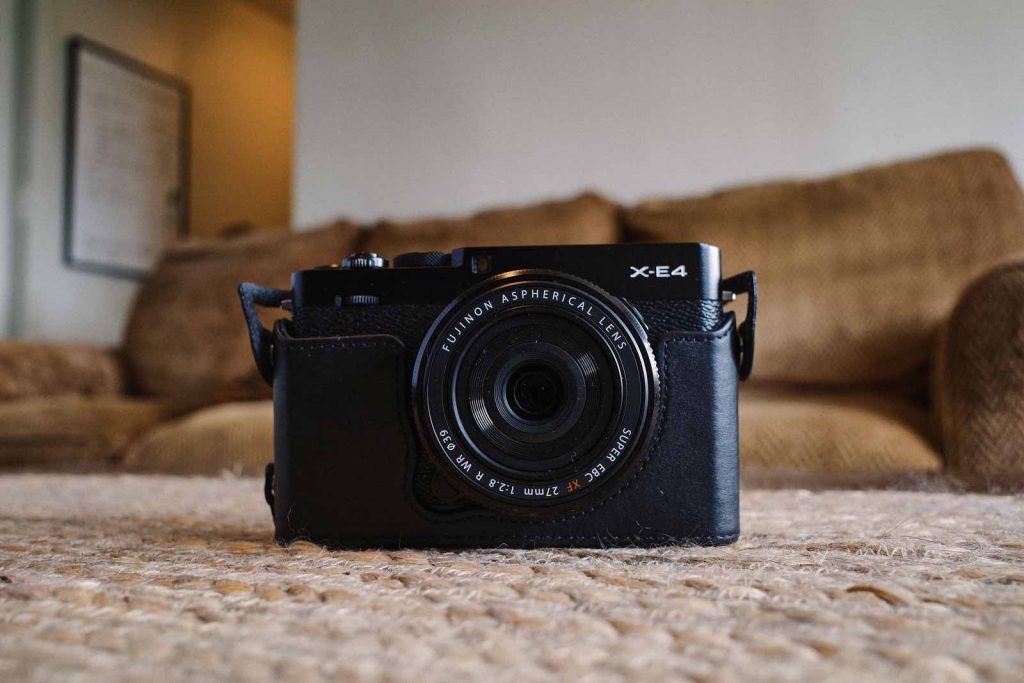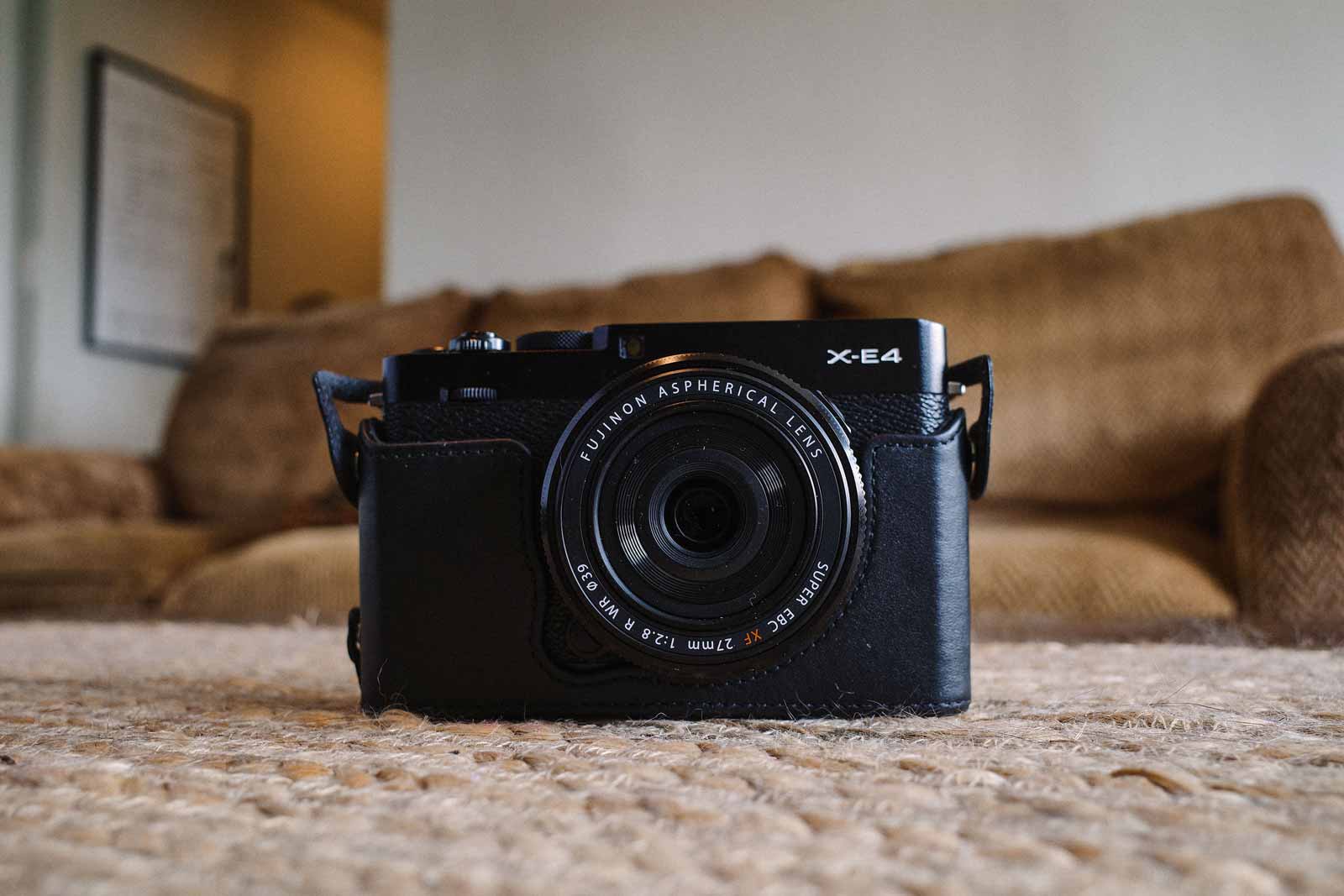 One possible downside of the compact size of the Fujifilm 27mm f/2.8 WR is that for manual focus, you don't have a lot of lens real estate to work with when using the focus ring. And as with all Fujifilm lenses, the focus ring is focus-by-wire, so you don't get the most connected feel. I haven't been using the manual focus ring much but I don't think it would be much of an issue getting used to it.
I love compact lenses so any possible downside from it being small is worth it in my opinion. I actually wish Fujifilm would come out with a few more lenses in the pancake form factor for their primes, particularly the 23mm f/2, which is small but it protrudes out further than I'd like. If that means reducing the maximum aperture to f/2.8, then that would be fine with me.
But anyway, back to the 27mm f/2.8 WR: it barely adds any additional size to Fujifilm camera bodies and the low weight of the lens makes for a nicely balanced overall feel.
Image Quality
It's great that Fujifilm was able to add an aperture ring and weather sealing to the 27mm f/2.8 WR while keeping it the same size as the previous version of this lens. It is a little disappointing though that Fujifilm didn't update the optics of the lens, so the image quality is going to be the same as the original lens that came out back in 2013. Luckily, the image quality of the lens is very good and sharp.
For my purposes (street photography and cityscapes), this lens is plenty sharp. As with most lenses, if you stop down to f/11 or smaller, image quality goes down because of diffraction. But other than that, the sharpness of this lens is very good from corner to corner even wide open, which is impressive considering how small the lens is.
Bokeh from this lens is pretty unremarkable but you're not going to get super shallow depth of field from a 27mm lens so that's to be expected. I didn't buy this lens for the bokeh.
I always want the best image quality possible but if I'm being real, this lens' image quality and sharpness are more than enough for my street photography needs.
Here are some sample images I've taken with the 27mm f.2.8 WR so far: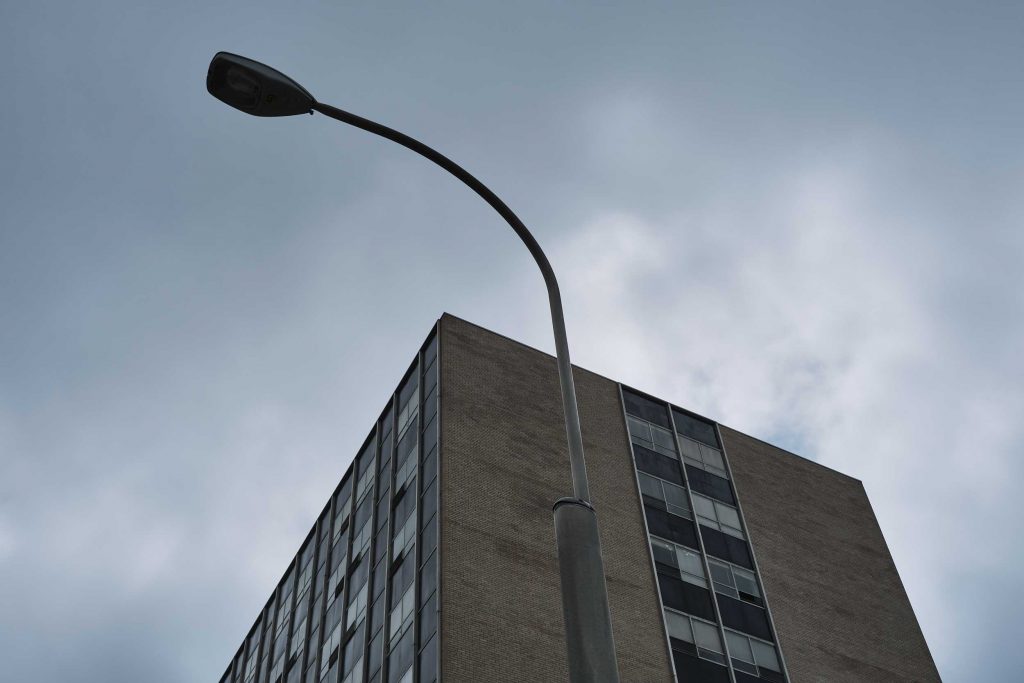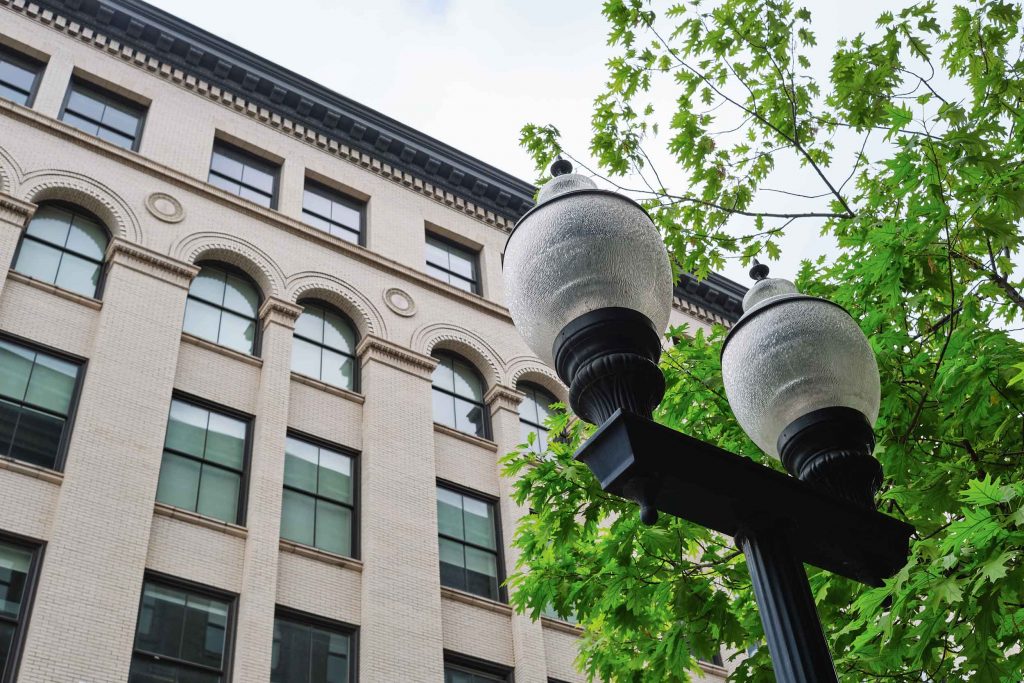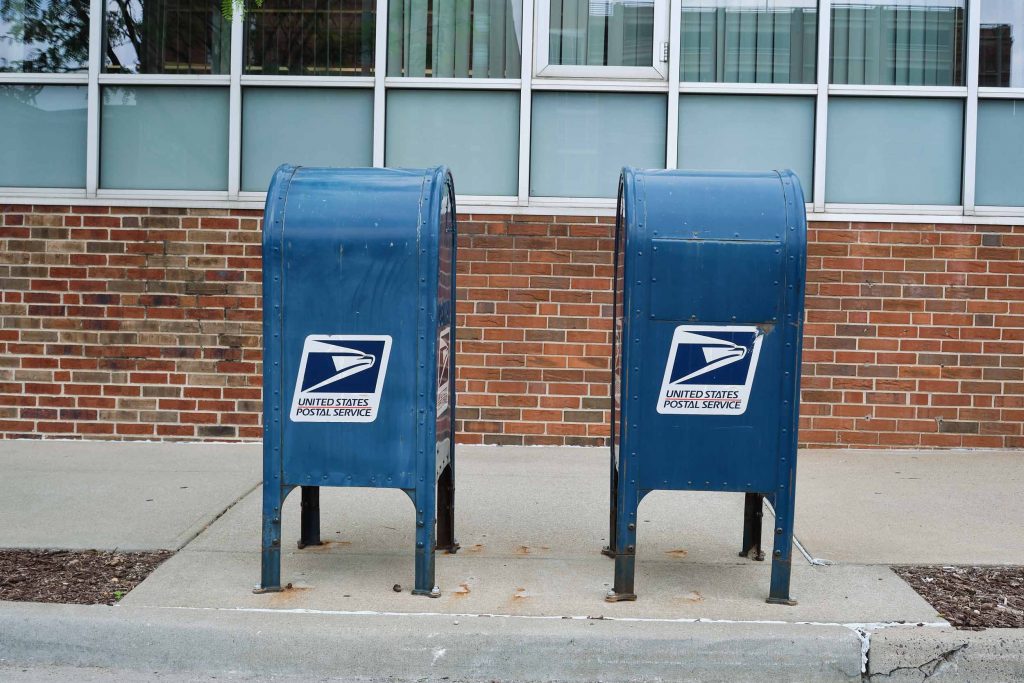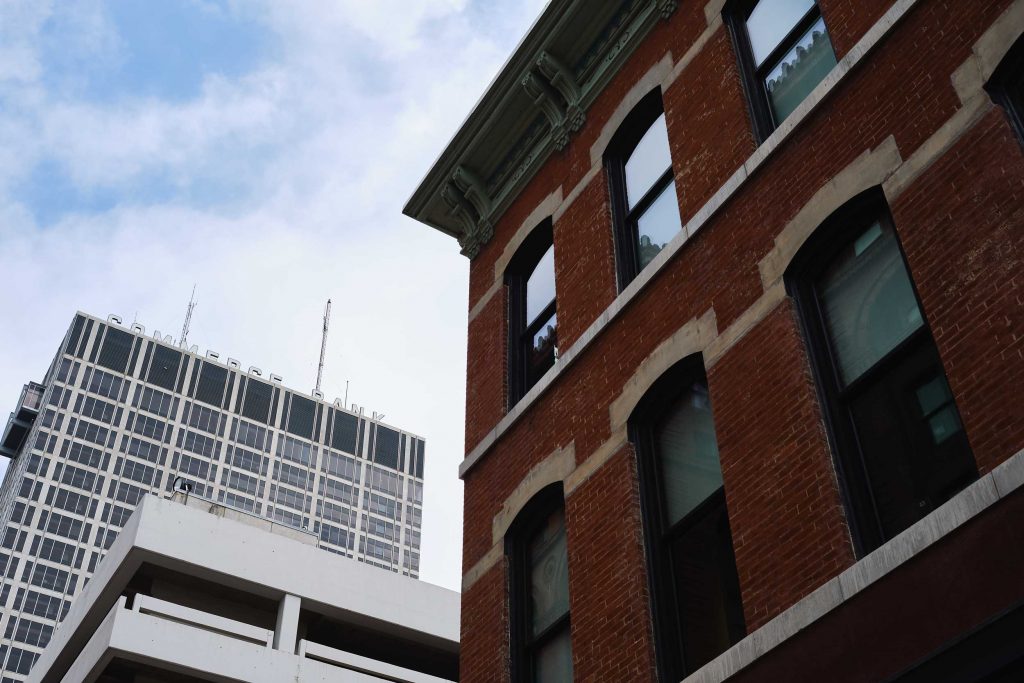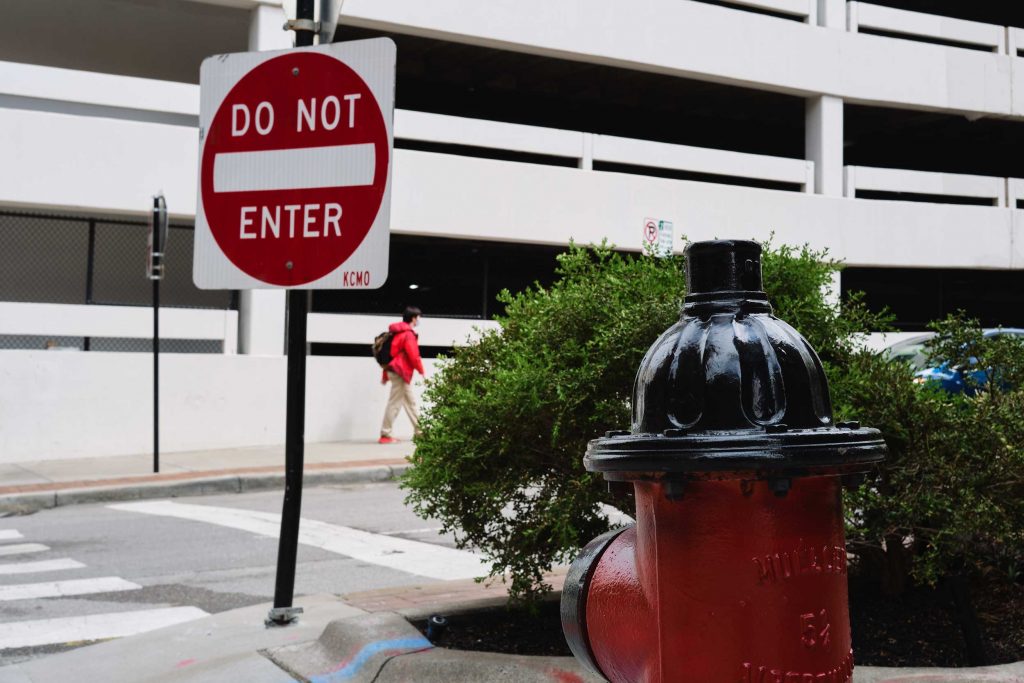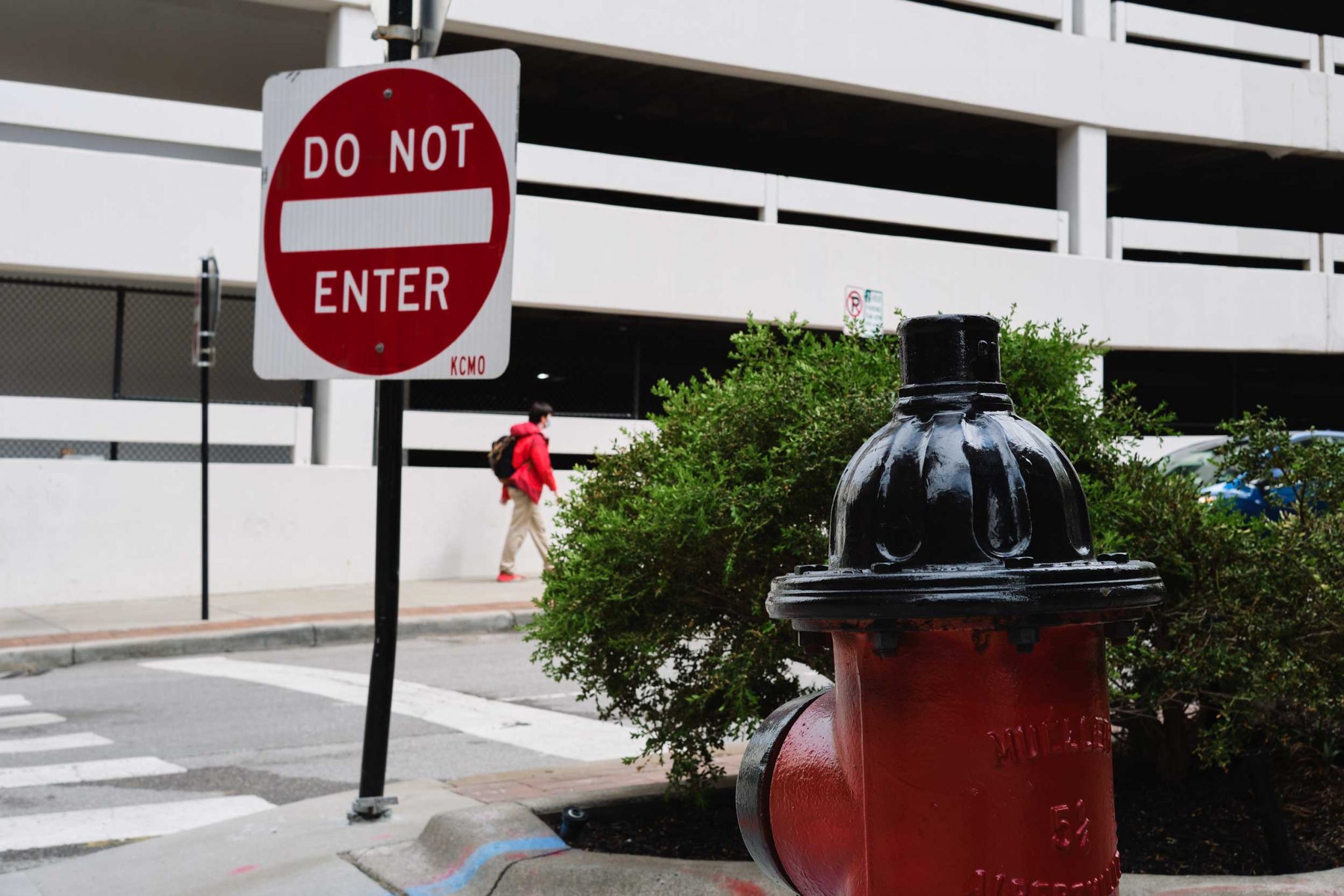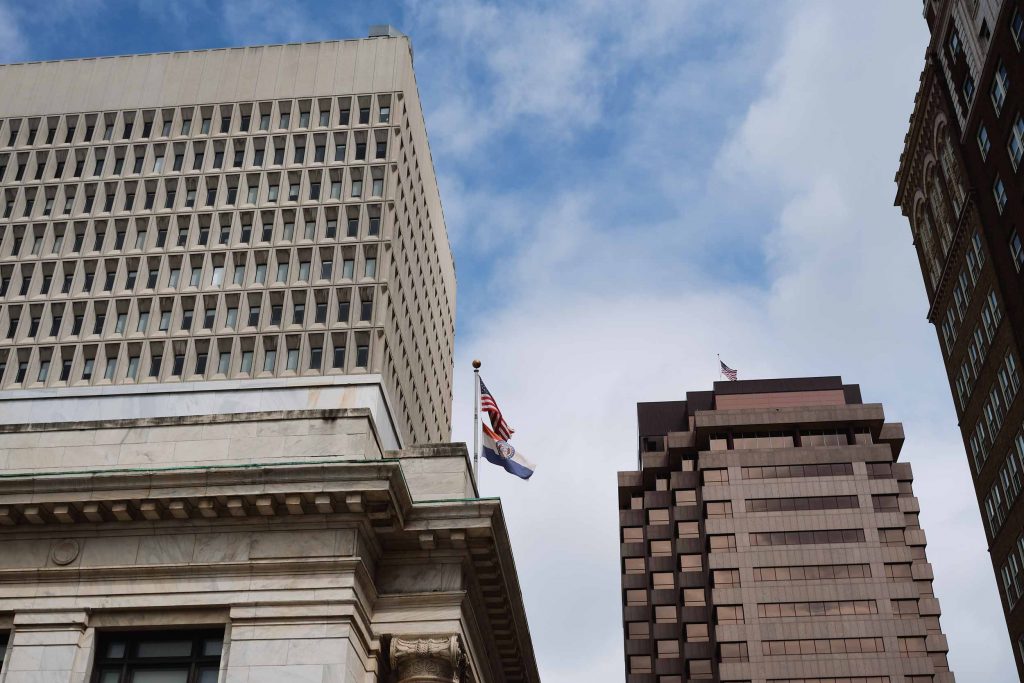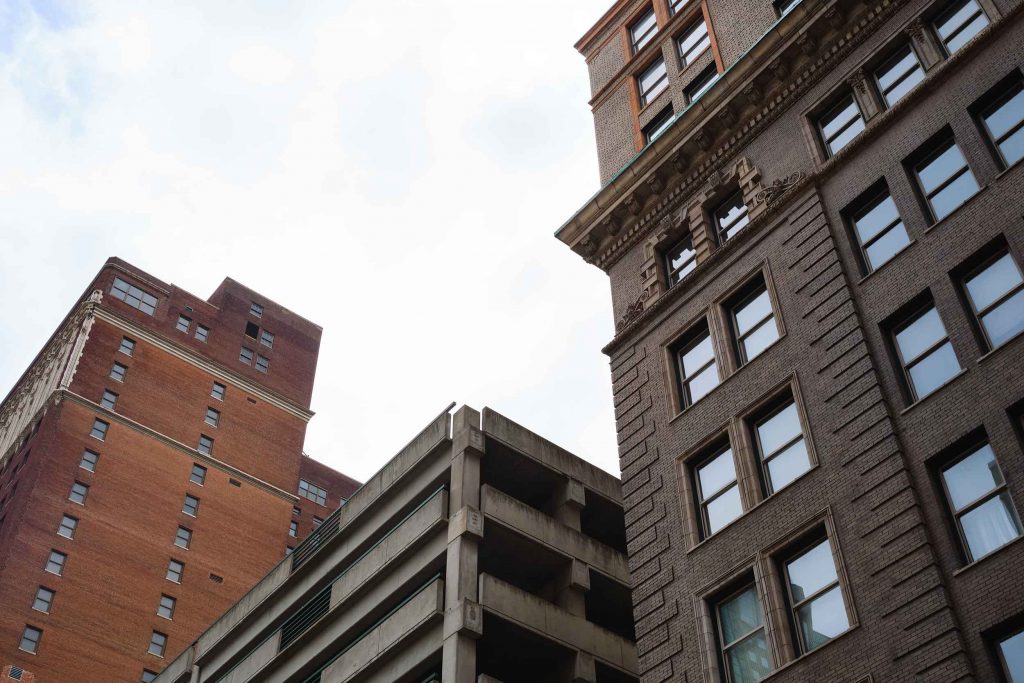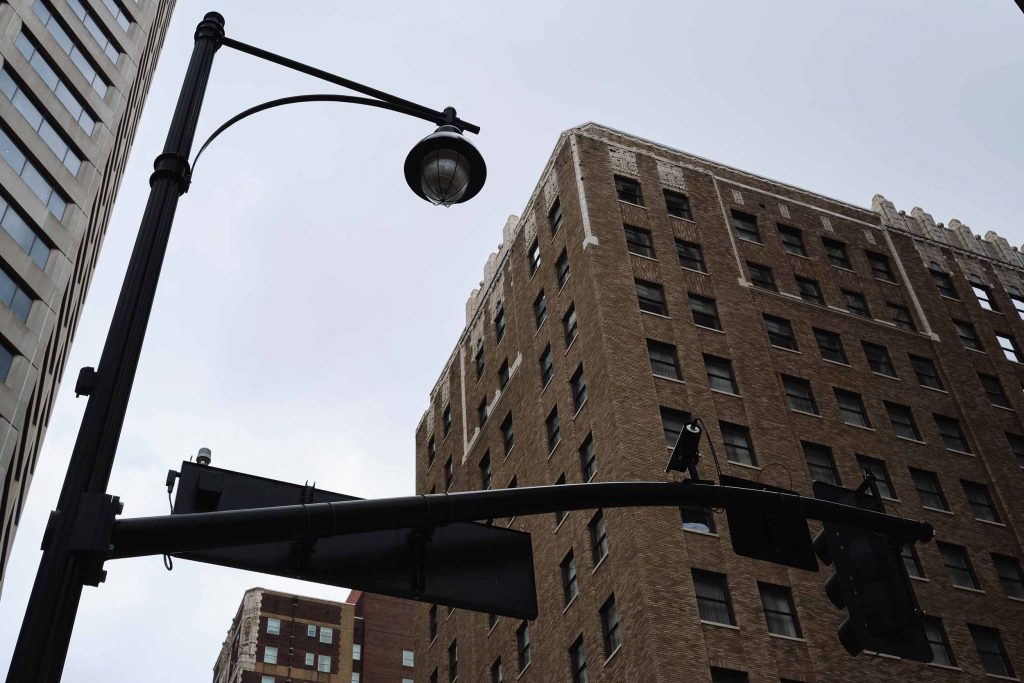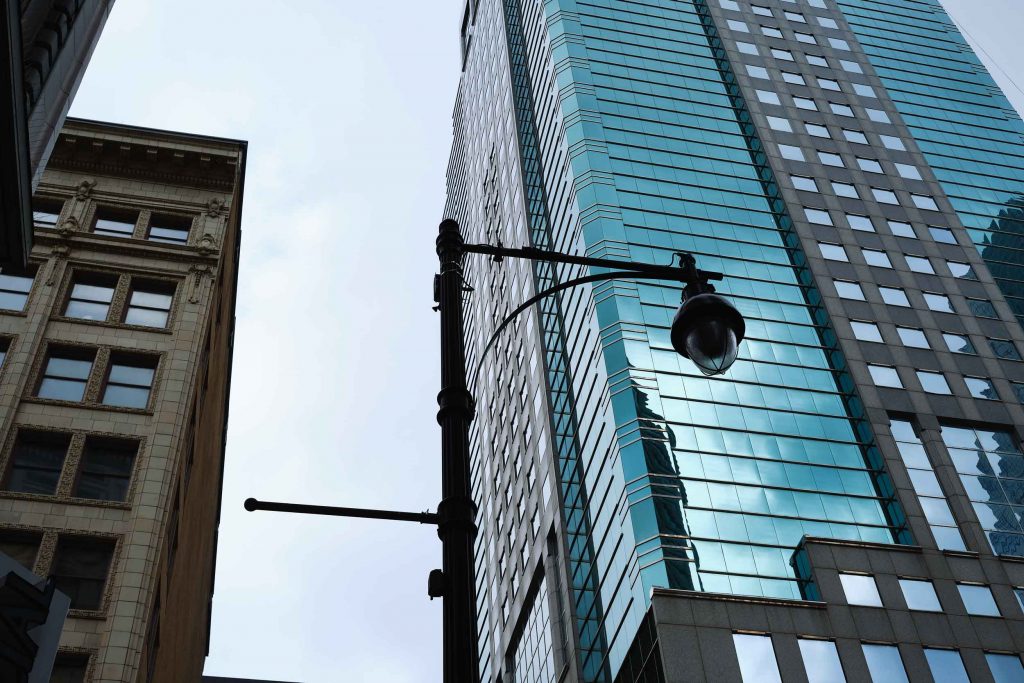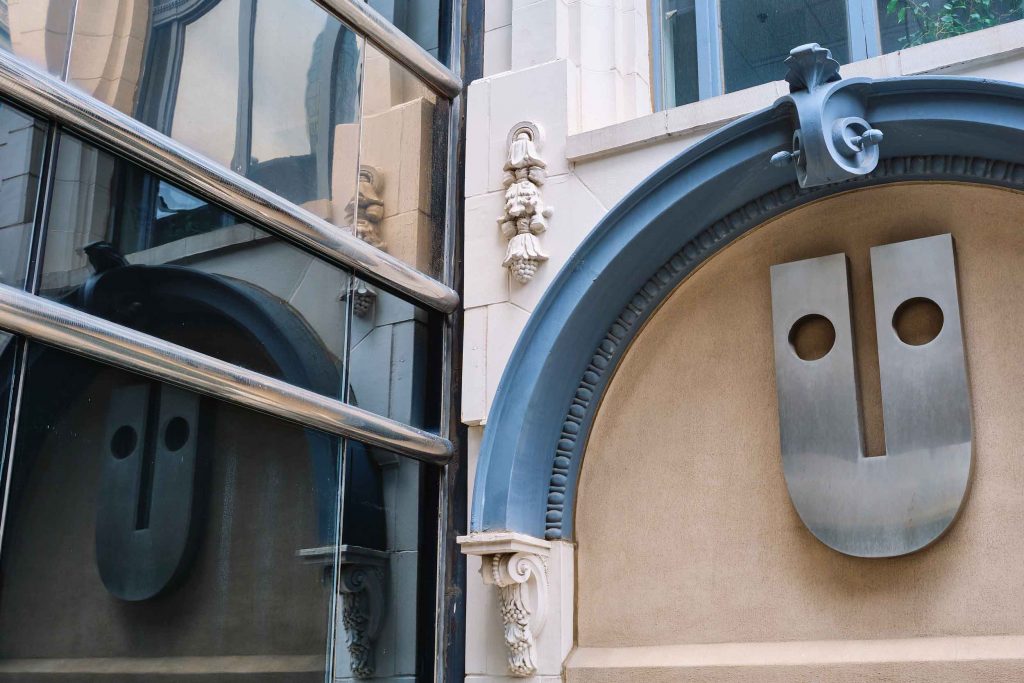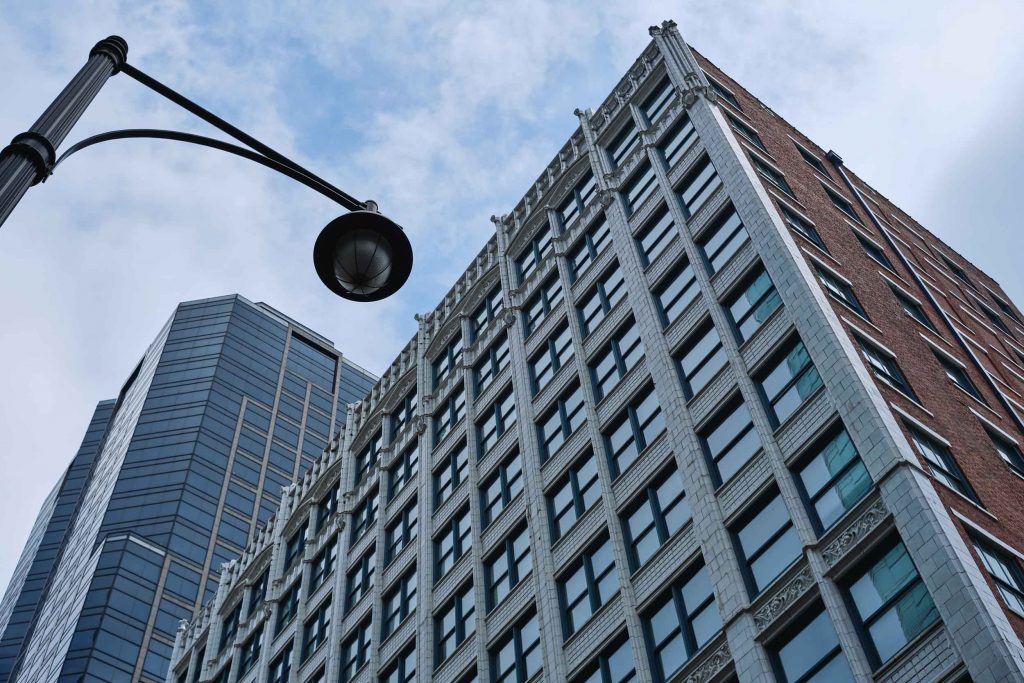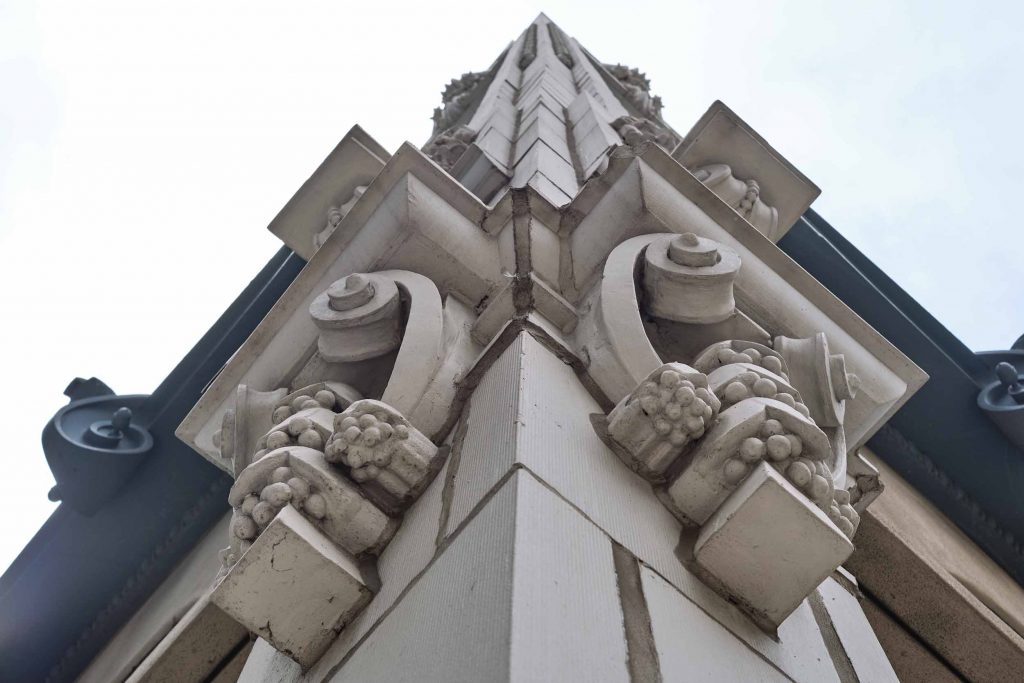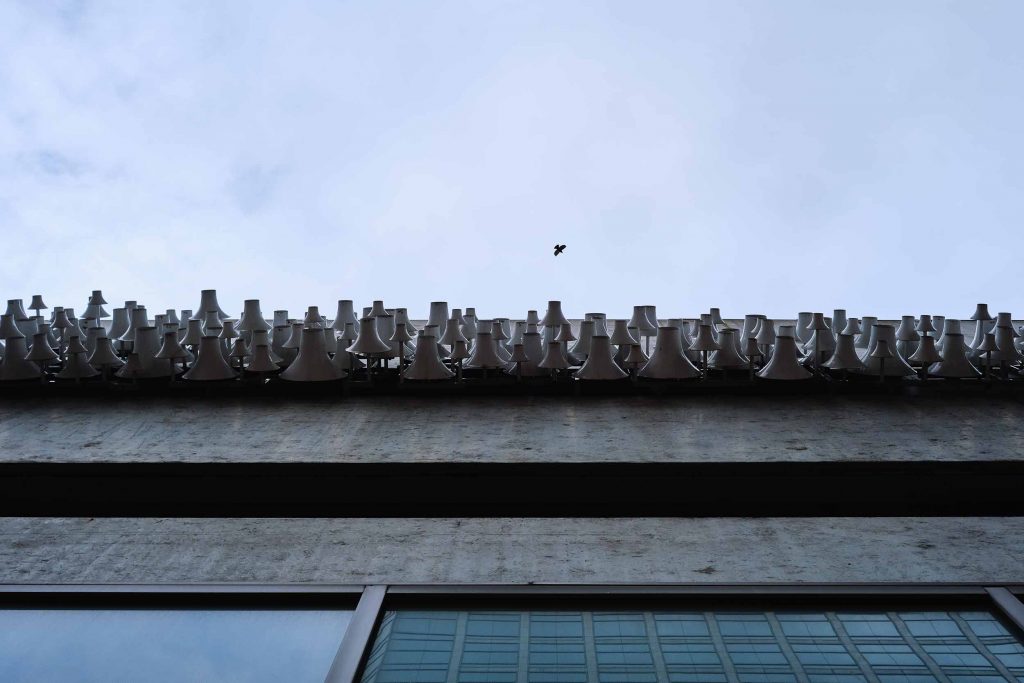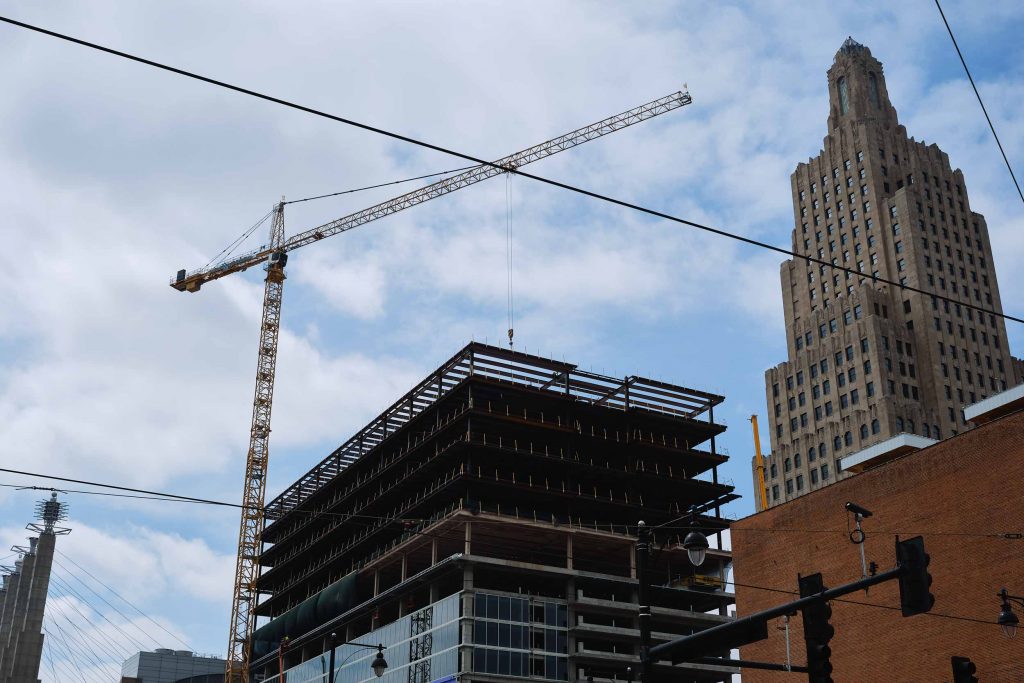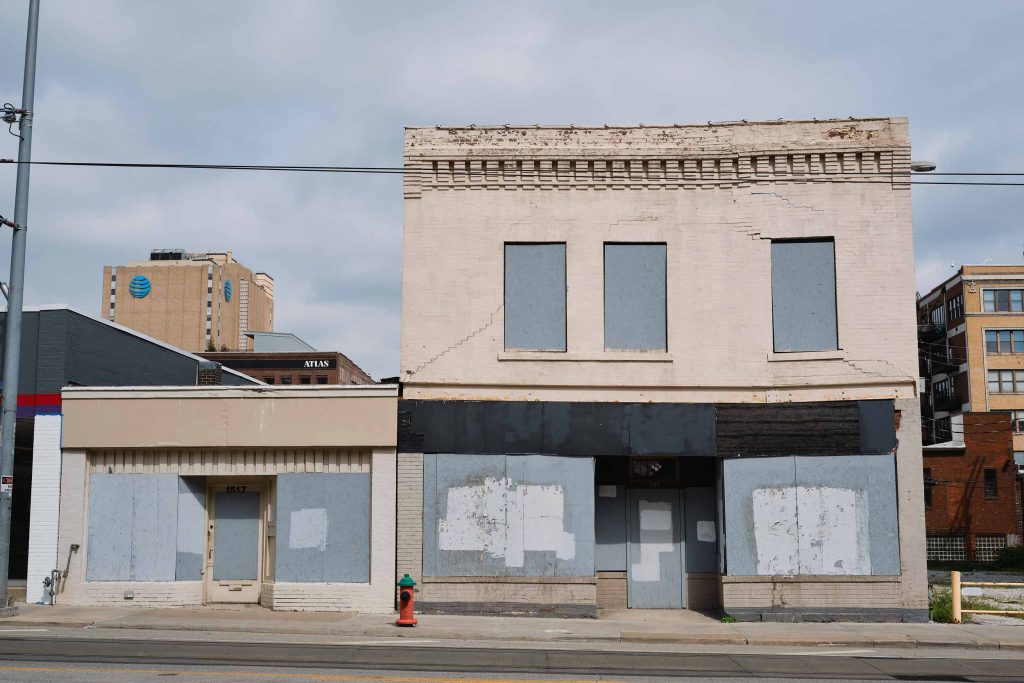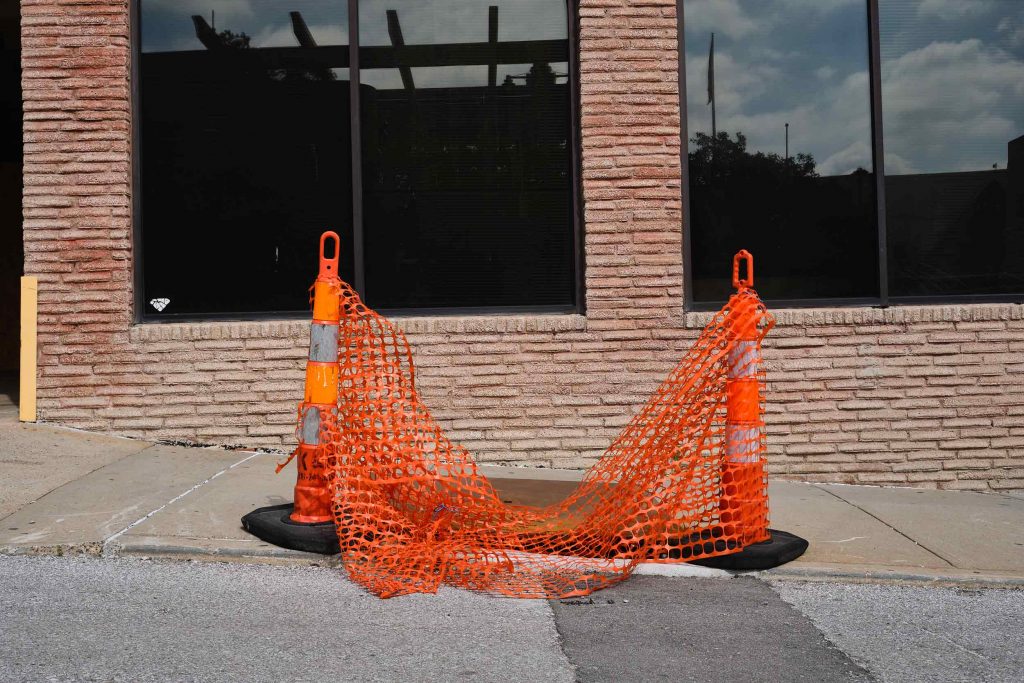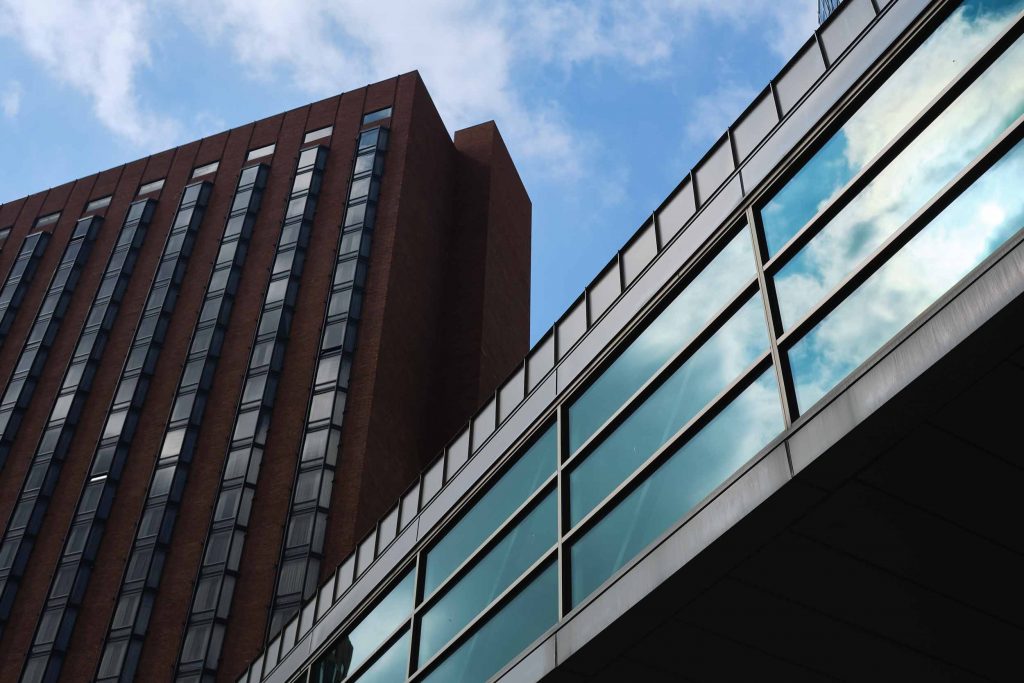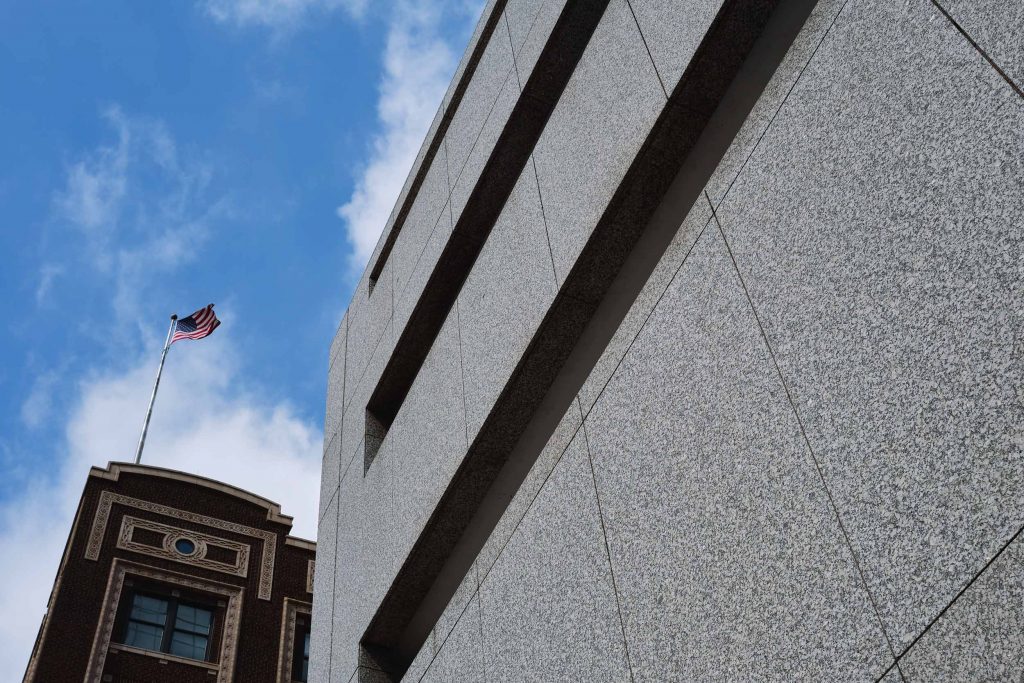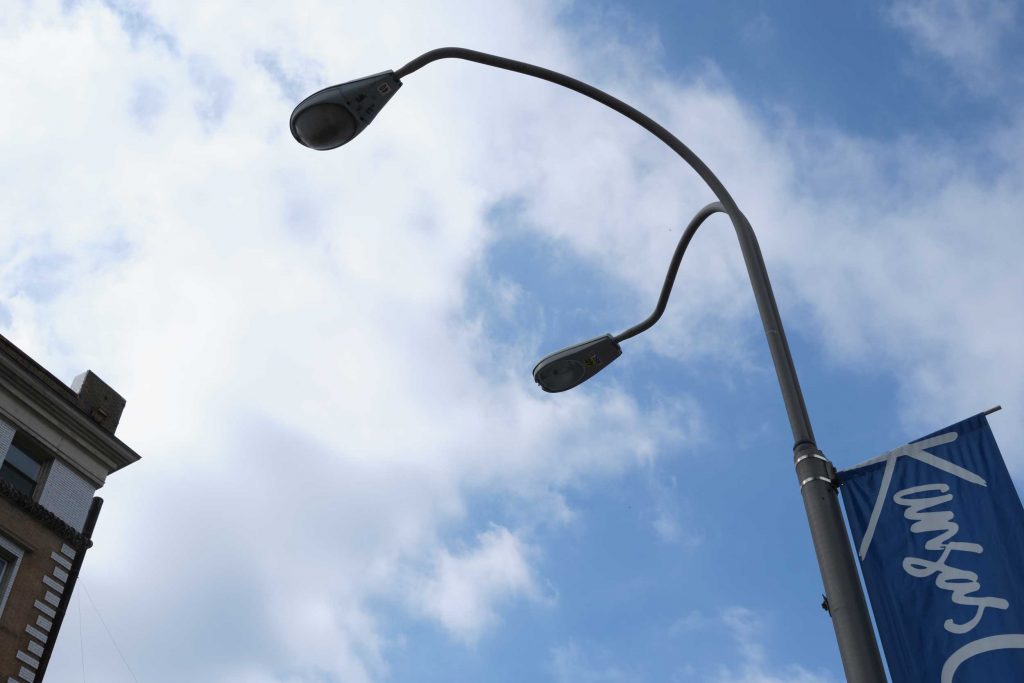 Autofocus
The speed and accuracy of the 27mm f.2.8 WR is very good in the majority of lighting conditions. I have experienced the lens hunting for focus in low light but that has been pretty rare. Fujifilm says it has "near-silent autofocus", which I have to laugh at because this is maybe the loudest focusing lenses I've owned — not that I have a big problem with that but I wouldn't use it for video that's for sure.
Pros
Compact size
Light weight
Discreet
Sharp
Good overall image quality
Great street photography lens
Good every day carry lens
Cons
Optics not updated from previous version
Framing can be slightly too tight
Loud autofocus
Autofocus hunts in dark conditions sometimes
Long minimum focus distance of 34cm (it's not a macro lens if that's what you're looking for)
Small focus ring for manual focus
Didn't come with a lens hood when I bought it in the kit with the X-E4
Overall Thoughts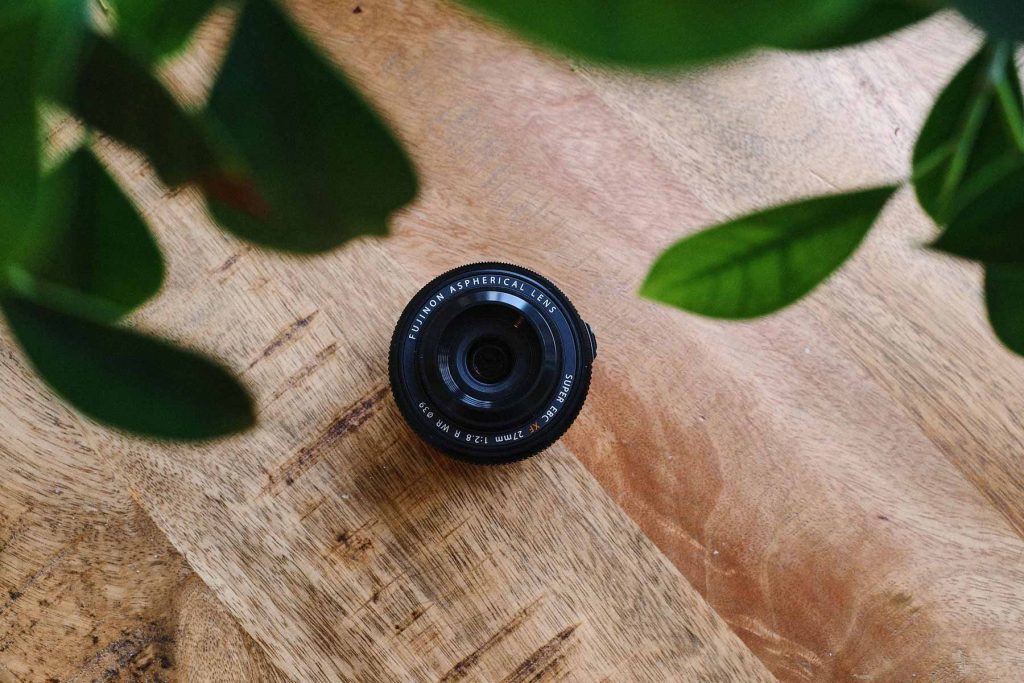 The biggest thing for me to get used to with the Fujifilm XF27mm f/2.8 WR is the 41mm-equivalent focal length. It hasn't really been that big of an adjustment but just because I'm so used to the 35mm focal length, it makes me have to think a bit more about my compositions. It does seem to be a bit tight in close quarters, but maybe that's just me not accounting for the space I need for the compositions I want.
It's great in a place like where I'm currently living, in Kansas City, because things are more spread apart and there are fewer people out on the streets than in a big metropolis. In a smaller city, it's easier to draw attention to yourself, which I don't want to do — I'd prefer not to disturb the street scenes I photograph whenever possible. The 27mm focal length gives you just slightly extra reach than the 35mm equivalent without getting into 50mm equivalent-territory, which I'm not the biggest fan of.
In terms of size and weight for Fujifilm lenses, there really is no better option than the XF27mm f/2.8 WR. It just fits with all the Fujifilm bodies so well. It's great that Fujifilm camera bodies are so light and compact but that means that the balance can be thrown off when using the bigger, heavier lenses. Not an issue with the 27mm f/2.8 WR.
The small size, low weight, and sharp image quality are why I included it in my article on the best Fujifilm lenses for street photography.
One thing I found odd was that in the kit with the X-E4 that I got, the 27mm f/2.8 WR didn't come with a lens hood. I don't know if they did this because of supply chain issues or what but I found this a bit annoying because I prefer the extra contrast you get from using a lens hood. Fortunately, it looks like Fujifilm is including a lens hood if you buy the 27mm f/2.8 WR on its own.
I was able to finally get the Fujifilm lens hood for this lens but it wasn't available until months after I got the lens + X-E4 kit. I considered getting a third-party lens hood like this one from Squarehood but I had a hard time justifying the cost and it does stick out pretty far in front of the lens. But I do think the square-shaped hoods look cool for some reason and I wonder why Fujifilm went with a square hood for the 18mm f/2 and not other lenses.
If you're a Fujifilm shooter, I definitely recommend checking this lens out to see if the focal length fits with your style. It's easy on the wallet too, so it's not a huge investment to add it to your camera bag.
I hope you enjoyed this Fujifilm XF27mm F2.8 R WR Review.
If you're considering buying this lens, please consider using the affiliate links below — we may earn a commission and there's no extra cost to you.
Below you'll find the other Fujifilm gear that I've reviewed.
More Fujifilm Lens Reviews:
Fujifilm Camera Reviews: