Best Lenses for Street Photography: My 9 Top Picks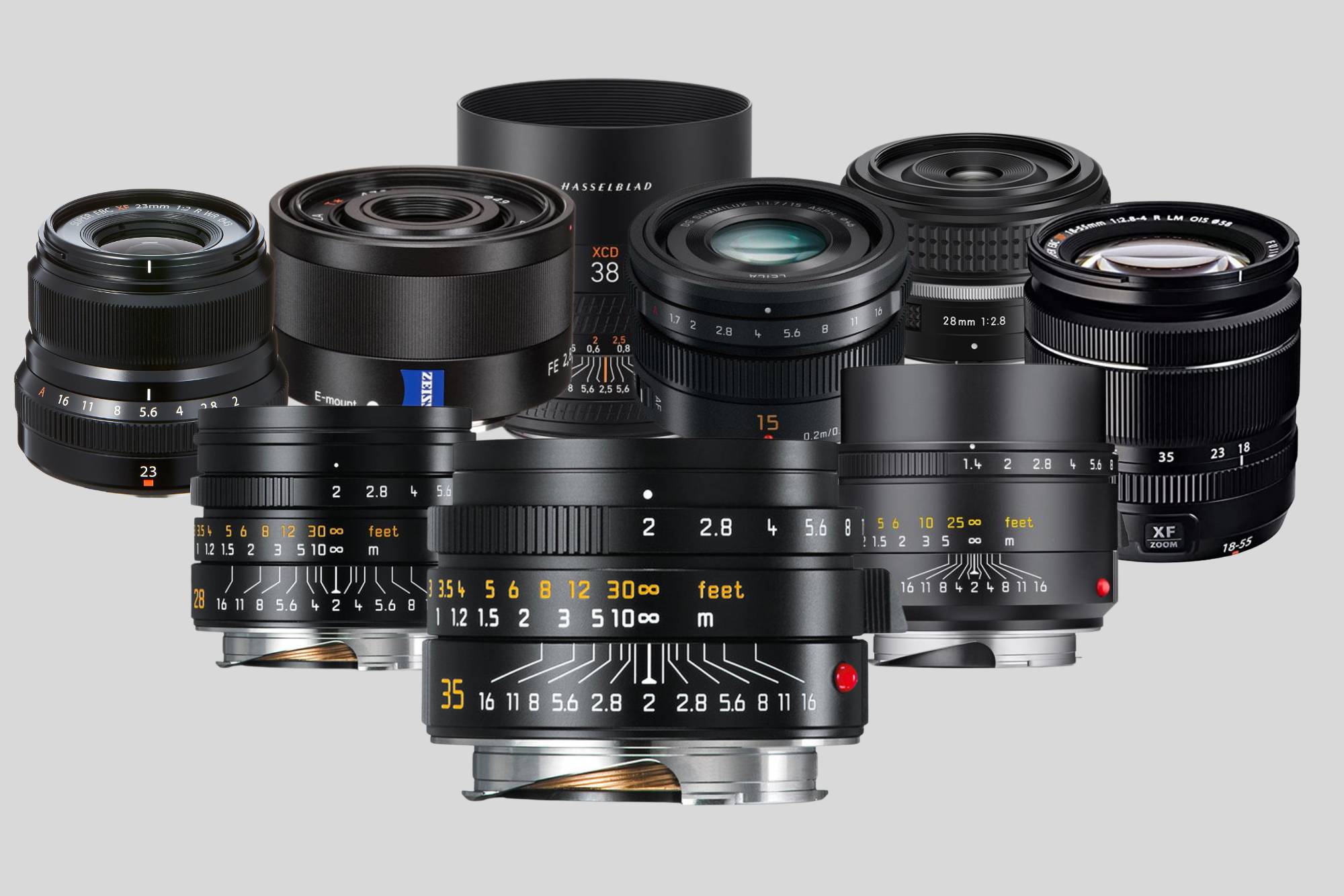 The best street photography lenses allow you to move quickly, remain unnoticed, and get images with good image quality.
A lens won't make you a better photographer, but it will have an effect on the quality of your experience and the look of your photos. So I don't think it's good to obsess over street photography gear, but I do think it's worth investing in glass that makes you want to take it with you when you leave the house and allows you to make photographs that you're going to be proud of.
With that in mind, I've compiled a list of my picks for the best lenses for street photography here.
1) Leica Summicron-M 35 f/2 ASPH
If you're looking for the best of the best for street photography and you're willing and able to pay for it, the Leica Summicron-M 35 f/2 ASPH is hard to beat. Like other Leica lenses, this one comes at a hefty price tag, but its superior quality speaks for itself.
35mm is, in my opinion, the best focal length for street photography because of how close it is to what the human eye sees.
In typical Leica fashion, this lens is exceptionally sharp and has superb contrast and image quality. It has that 'Leica look' that is difficult to quantify. It's also a great size for covert use on the street.
Pros:
Exceptional photo quality
Great semi-wide angle focal length for taking photos in the street
Tactile aperture ring
Excellent focus ring
Compact form factor
Cons:
High cost
It doesn't have autofocus, so you have to like focusing manually
2) Leica Summicron-M 28 f/2 ASPH
28mm is another great focal length for street photography. Because of the wide field of view, they're particularly useful in tight spaces. Do keep in mind though that with a 28mm lens, you need to get pretty close to your subjects if you want them to fill the frame.
Like other Leica lenses, the Leica Summicron-M 28 f/2 ASPH is exceptionally crisp and produces high-quality photos.
Pros:
Lightweight
Very compact
Superb image quality
Does well in dim conditions
Great contrast
Cons:
Leica has had some quality control issues with its lens hood
Expensive
3) Leica 50mm f/1.4 Summilux-M ASPH
If you like the 50mm focal length, the Leica 50mm f/1.4 Summilux-M ASPH is on another level compared to other 50mm lenses.
Like most Leica lenses, its image quality is as good as it gets. It's also very small and light, which is surprising considering its f/1.4 maximum aperture.
This lens is weather sealed and has a very robust/durable build. It has a linear focus ring with a focus tab that has a great amount of resistance. This lens is manual focus only, like all of Leica's M glass, but once you get used to throwing focus to the right distance, it can be even faster than autofocus lenses.
Pros:
Beautiful image quality
Compact
Lightweight
Great focus ring
Cons:
Manual focus only
Expensive
4) Fujifilm XF 23mm f/2 R WR
With the 1.5x crop factor of Fujifilm's APS-C cameras, 23mm is a 35mm full-frame equivalent. As I mentioned previously, I love the 35mm focal length for street photography. With this lens, you won't have to get as close to your subject as you would with a 28mm lens, yet it's wide enough to capture the vast majority of scenes in street photography situations.
The Fujifilm XF 23mm f/2 R WR is very small and lightweight, which I value a lot for street photography. This lens also has good image quality.
The weather sealing of the 23mm f/2 R WR is an excellent feature, which is essential for street photography in my opinion.
I did a full review of the Fujifilm 23mm f/2 R WR here. I picked this lens as the best Fujifilm lens for street photography.
Pros:
Compact
Lightweight
Great build quality
Good image quality
35mm-equivalent focal length
Weather sealed
Cons:
The image quality could be a bit sharper
It would be nice if it was a bit more compact like the fixed lens on the Fujifilm X100 line of cameras
5) Fujifilm XF 18-55mm f/2.8-4 R LM OIS
The Fujifilm XF 18-55mm f/2.8-4 R LM OIS is a kit lens that stands out. I'm typically not a huge fan of zooms for street photography, but this lens's portability and lightweight make it a great zoom lens for street photography.
The focal length range for this lens is equivalent to about 27-80mm. For street photography, 28 millimeters is as wide as I like to go, so having a lens that starts at that focal length and extends to almost 85 millimeters is very useful. While wide-angle lenses are great for capturing a scene in its entirety, I sometimes find myself wishing I had a longer focal length when I want to isolate something or photograph something more abstract in street photography, which this lens provides.
While it doesn't quite have the sharpness of prime lenses, this zoom has perfectly adequate image quality for street photography.
Pros:
Very useful zoom range
Compact
Lightweight
Cons:
Variable aperture; not the best choice for low light
Not weather sealed
6) Sony Sonnar T* FE 35mm f/2.8 ZA
The Sony Sonnar T* FE 35mm f/2.8 ZA would be my lens of choice if you shoot with Sony cameras.
Even though it's a full-frame lens, the 35mm f/2.8 ZA is small and lightweight, making it great for street photography. f/2.8 isn't the biggest aperture, but if you're like me and you do most of your street photography during the day when the light is decent, it doesn't really matter.
This is a Zeiss optical design, which are known for their image quality, and this lens is no exception. It also has fast and silent autofocus. To top it off, this lens is weather sealed.
Pros:
Great image quality
Weather-sealed
My preffered focal length for street photography
Small
Lightweight
Cons:
Minimal focusing distance is long
Can show some distortion
7) Panasonic Lumix G Leica DG Summilux 15mm f/1.7
If you shoot with micro 4/3 cameras, the Panasonic Lumix G Leica DG Summilux 15mm f/1.7 is a great lens for street photography. You get the benefit of having a smaller and lighter kit than the larger format systems. You also get what's basically a Leica-designed lens but at a much more affordable price point.
With this 2x crop factor for micro 4/3 sensors, this lens is a 30mm full-frame equivalent, which is a nice midway point between your more common 28mm and 35mm focal lengths.
It has sharp image quality and good autofocus.
Pros:
Very small
Very lightweight
Sharp image quality
Cons:
Micro 4/3 system has lower resolution and dynamic range
Not weather sealed
8) NIKKOR Z 28mm f/2.8
The NIKKOR Z 28mm f/2.8 is a throwback to Nikon's old SLR lenses from the past but with updated optics and technology.
This is a fitting lens for Nikon street shooters because of its compact/lightweight design and good image quality.
It has very fast and quiet autofocus thanks to the inclusion of two stepping motors.
Pros:
Small
Lightweight
Has an aperture ring
Quick, silent autofocus
Cons:
Has a plastic lens mount
Can be soft at wider apertures
No weather sealing
9) Hasselblad XCD 38mm f/2.5
If you don't mind working a bit slower, Hasselblad's medium format system produces very impressive image quality and dynamic range. And surprisingly, this lens is pretty compact.
You get Hasselblad's typical exceptional build quality, although the lens isn't fully weather-sealed.
On their medium format sensor, the Hasselblad XCD 38mm f/2.5 a 30mm-equivalent focal length lens. It has a leaf shutter, which is nice because they're silent, among multiple other benefits.
Pros:
Very good image quality
Nice autofocus, but has great manual controls as well
Compact
Lightweight
Cons:
The medium format system in general is slower than cameras with smaller sensors
Price
What to Look for in a Street Photography Lens
Every photographer has their own preferences for the features they're looking for and what they'll compromise on. For me, a good street photography lens should be portable and lightweight. Compact lenses make me want to bring them along even when I'm heading out of the house to do something other than street photography.
Small lenses draw less attention to what you're doing, and whenever possible, I like to avoid drawing attention to myself.
Image quality isn't my number one concern for street photography and I'm willing to compromise on image quality for smaller size. But it is nice to have as good an image quality as possible.
For these reasons, I prefer prime lenses. Prime lenses, as opposed to zoom lenses, are typically more compact and lightweight. They also have wider apertures, which can come in handy when doing street photography at night or in other low-light situations. Additionally, the image quality of prime lenses is superior.
Here are some street photography focal lengths worth considering:
Using a Street Photography Lens Effectively
A photographer once said, "if your photos aren't good enough, then you're not close enough. That was renowned Magnum photographer Robert Capa. Those are simple yet true words. If you keep this concept in mind, your street photography will probably be better off for it.
Getting close helps to fill the frame, which will lead to more interesting and dynamic compositions. Some other things I always try to keep in mind when doing street photography are the light, framing, layers, and color. I talk about these concepts and more in my street photography tips article.
If you're looking for a body to pair one of these lenses with, I also wrote an article on the best cameras for street photography.